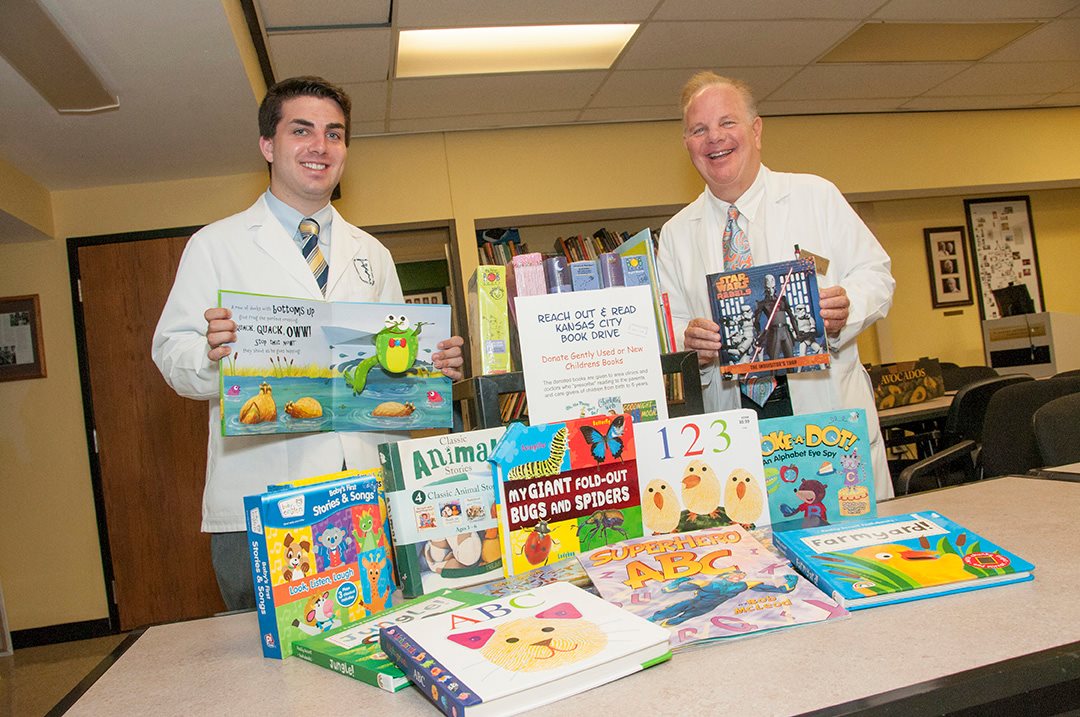 We are turning Giving Tuesday upside down by giving you the chance to win one of two gift cards from Barnes & Noble. Between now and Nov. 28, host a gently-used book drive benefiting Reach Out and Read KC and be entered to win a $20 or $30 gift card from Barnes & Noble.
Reach Out and Read KC creates literacy-rich waiting rooms in each of our partner clinics from book donations.    Schools, family gatherings like Thanksgiving, workplaces, and churches are perfect places to collect books.
To qualify for the contest, donations must be a minimum of 25 books and delivered to   the RORKC office by November 28th.  The two winners will be announced on Giving Tuesday, November 29th.
If you are unable to host a book drive, please consider participating in our virtual book drive or make a donation. 
Guidelines for Book Drives:
New or gently used books that are clean, readable, and have intact covers
Books for young children (birth to five)
No Religious Books
No chapter or adult books
Recommendations:
Picture Books
Bilingual or Spanish books
Board Books
Books must be delivered to our office:
KU Med Support Services Facility
2100 W. 36th Ave, Suite 116,
Monday-Friday, 8:30-3