For 21 years, the KU Family Medicine Clinic has been proudly serving families in partnership with the Reach Out and Read program. 
Dr. Butler is certified by the American Board of Family Medicine. She completed a fellowship at Swedish Medical Center First Hill. In 2011, she earned her medical degree from the University of Kansas School of Medicine and completed her residency at Oregon Health and Science University.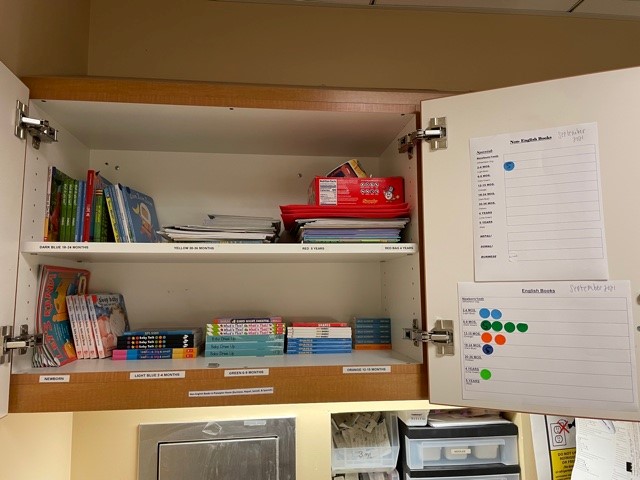 "Reach Out and Read Kansas City has been great for our patients at KUMC Family Medicine. My favorite part of the well-child visit is handing the book to the family and asking about reading habits. Children always look forward to getting their books and at times we can use this as a distraction during injections."
Growing up in a house full of books, reading has always been a big part of Dr. Butler's life. She grew up in Topeka, Kansas and her favorite children's book as a child was "James and the Giant Peach".
"The Reach Out and Read program means we can continue to share our love of learning and help to increase literacy in Kansas City. I love the special moment when I get to talk to families about reading. It feels magical when families learn about the benefits of reading. Having books we can hand to families helps to reinforce their importance."
-Dr. Faith Butler, MD