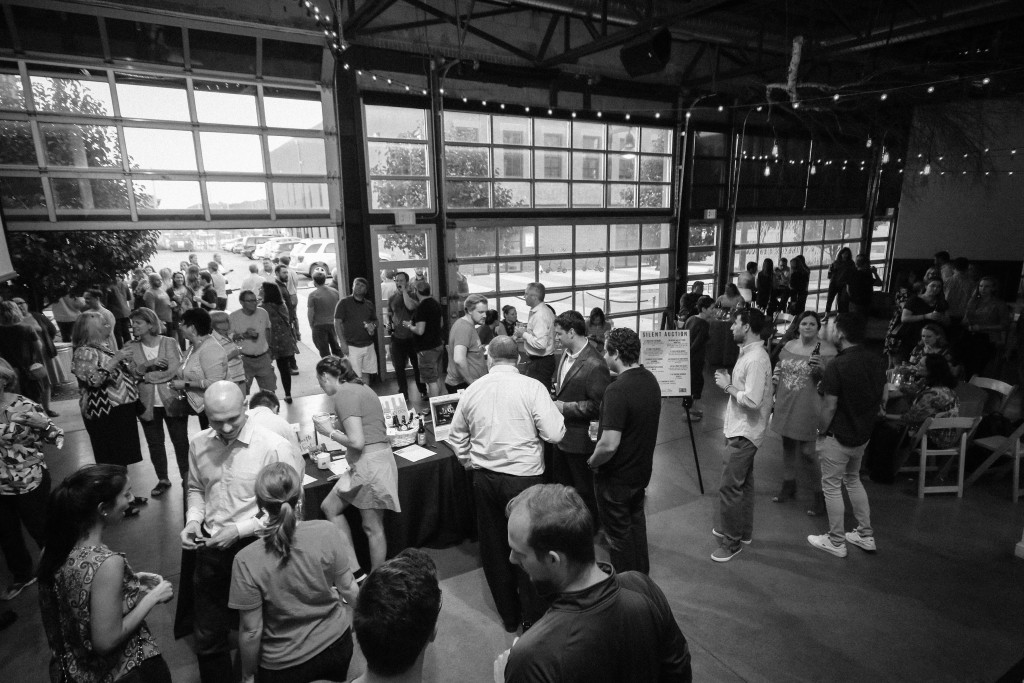 Thanks to all who attended our 7th annual Books On Tap happy hour networking event on September 13th at the River Market Event Place! You helped us raise $12,065(!) to support our mission of incorporating books into pediatric care and giving families the tools they need to improve kindergarten readiness.
Local businesses, restaurants and breweries really came through for ROR-KC, making the event unforgettable. From Bonefish Grill's Bang Bang shrimp to Chipotle's burritos, Schlotzsky's sandwiches, Blue Sake's Sushi and Donutology's treats to beer from Boulevard, Casual Animal and the Big Rip, guests had a real feast. Hot 103 Jamz's Lady T did a great job as emcee, and Airstream Lounge KC's photo booth was a hit!
We had a silent auction for the first time this year, along with a raffle, and the unique items – including a chance to design a ROR-KC "cause" blend at the Roasterie – made this a one-of-a-kind event.
Congratulations and thank you to our generous guests, sponsors and donors, as well as the hard-working Books On Tap committee for a fun, successful event!
See you next year!
Click here to see the full photo gallery, courtesy of Jessica Janasz Photography.