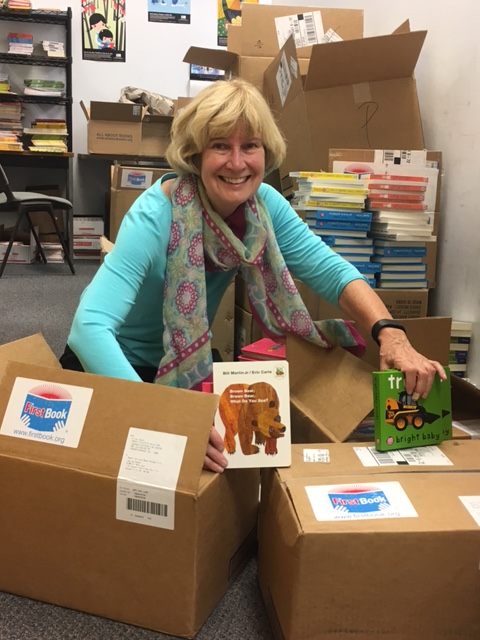 ROR-KC has provided more than 1.2 million books to Kansas City-area children and one person has touched nearly every one of them: our Book Coordinator, Janice Dobbs. Now, after 18 years of dedicated service, Janice is starting a new chapter by retiring from ROR-KC. "I have loved being a part of something that has touched the lives of so many children," she says. "I will certainly miss the satisfaction that my job has given me."
A special bookmark in Janice's Book of Life on her time at ROR-KC has been watching little ones arrive for their doctor's appointment and looking to their parents saying, 'Do I get a book today?'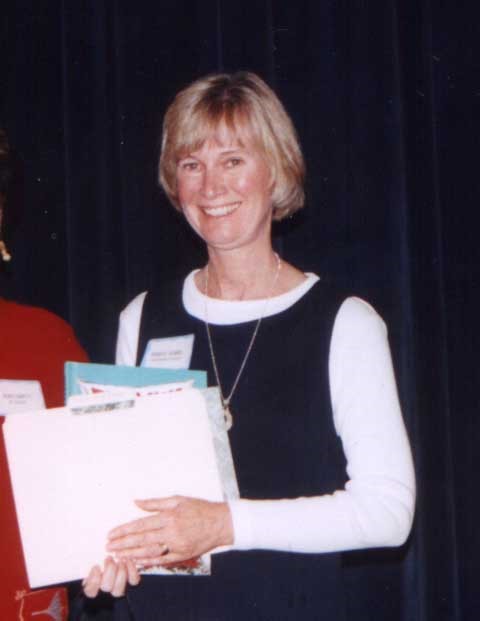 "How awesome is that? They are already connecting their doctor's visits with the gift of a book," Janice said.
Janice's history with ROR-KC goes beyond her 18 years as an employee. Shortly after she and her family moved to Kansas City, one of her son's friends' Mom (Laura Gregory) asked her if she would be interested in serving on the KC Reads Community Council. As a former teacher and lover of books, this seemed like the perfect fit. Janice had been serving on the Council for several years when Dr. Jean Harty (then KC Reads Medical Director) approached her about taking a part-time job to oversee the book aspect of the program.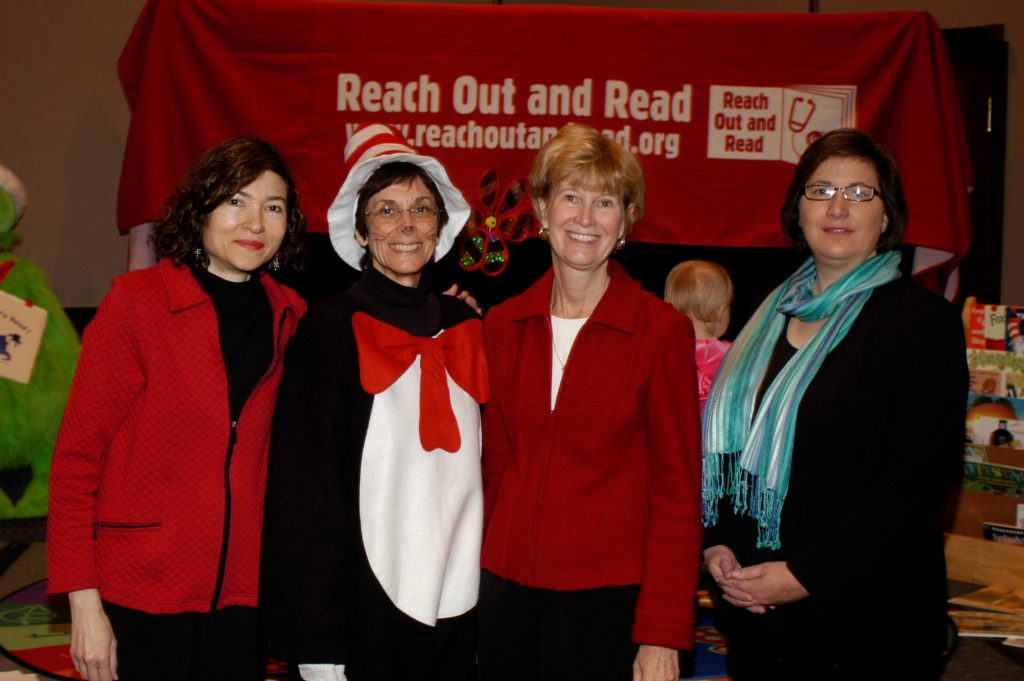 "I had the time, interest and was excited to move into a more 'hand's on' relationship with the program. I find myself fondly remembering the many wonderful people with whom I've had the privilege to work. " Janice said.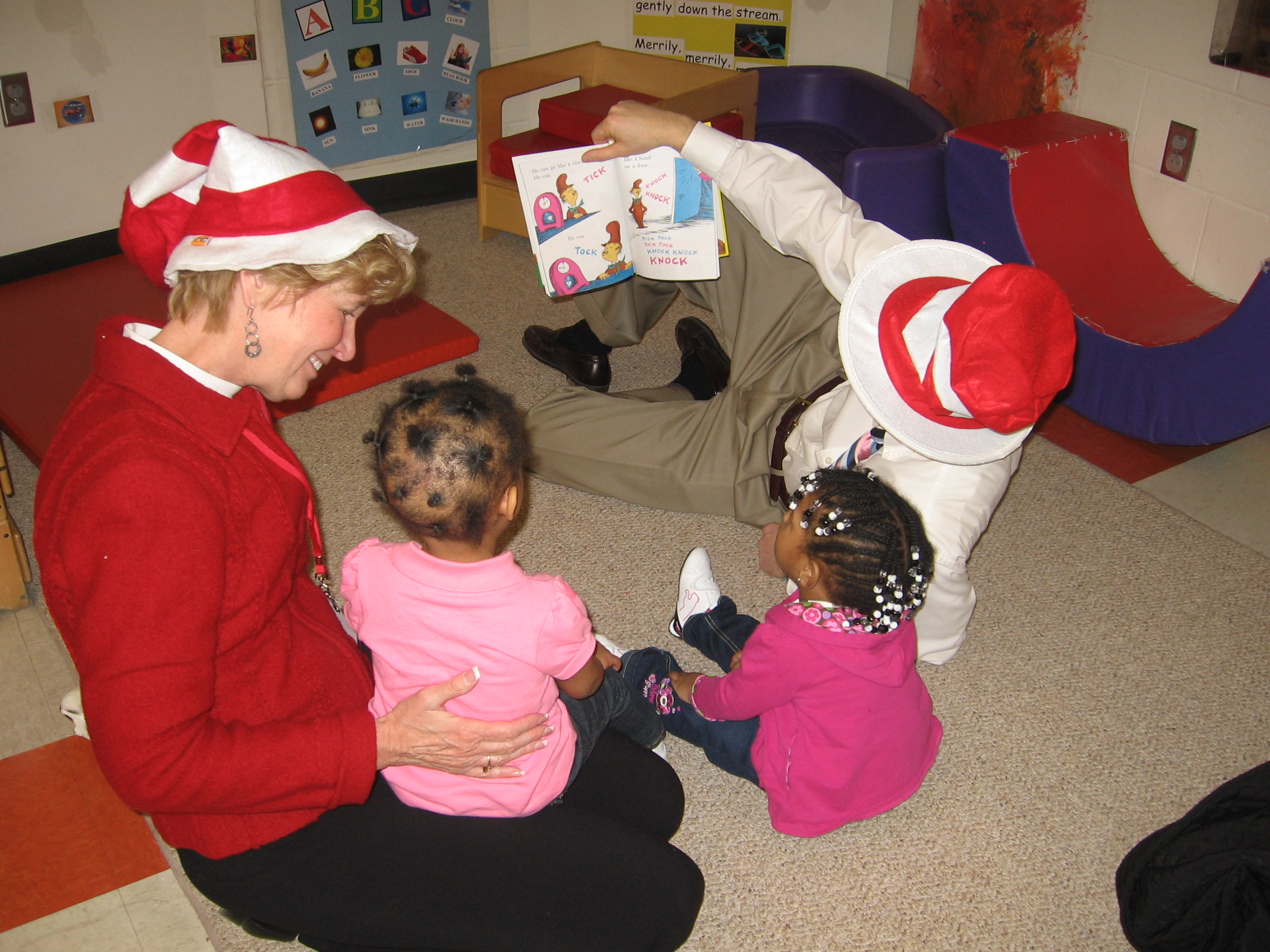 More than anything else, Janice says it's the children who've touched her heart. "I am touched as I think about the hundreds of thousands of children who have received the gift of books that I had the privilege to choose. I have been lucky enough to get to deliver waiting room books to some of our clinics throughout the years. The children flock around me and can barely contain themselves as I unload the boxes of gently-used books. I often have lots of "helpers" as I put the books on the shelves! I am sure to give every one of them a book to take home, too."
She says it's not just the children who get excited about book deliveries. "I often hear stories of clinic staff getting really excited on new book delivery day. They lovingly go through the boxes of books, knowing that each one represents an opportunity for parents to get early literacy advice from a health-care provider, and for a child to get a brand-new, appropriate book to call their own."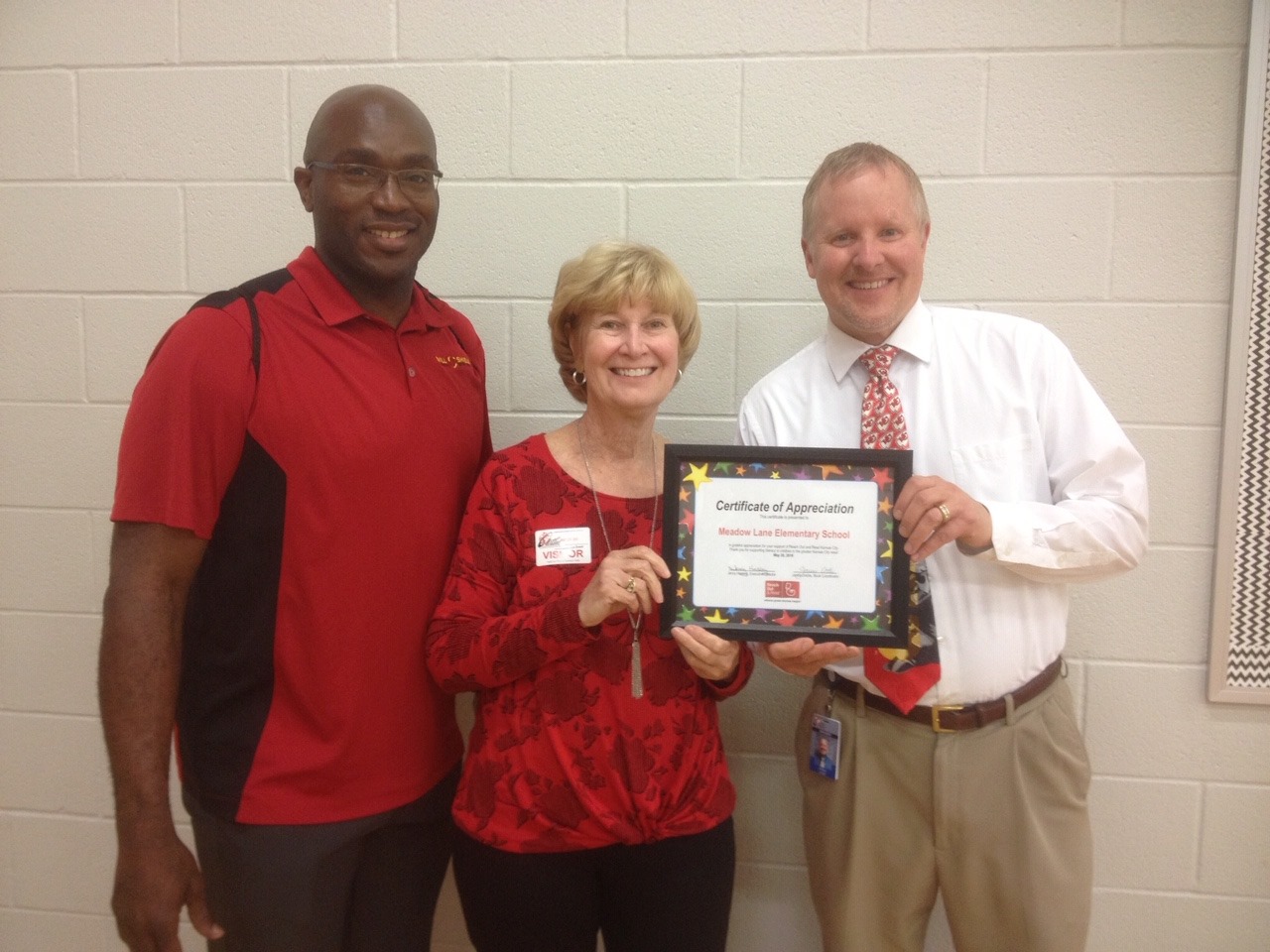 Janice's position has included annual trainings for medical providers at clinics, and she says she hears over and over that they wouldn't want to do a well-child visit without a book. "Not only is the book helpful when doing a developmental assessment of the child, it can also relax the atmosphere in the exam room," she says. "The child has something new to focus upon, and the parent then has the opportunity to ask questions and hear advice."
As the Book Coordinator, Janice also handled school book drives, and has spoken to many classes over the years.
"I often ask the students if they can tell me exactly how many books they have at their homes, she says. "Of course, there are always a few who think that they can – until I probe a little further and they realize that maybe they didn't count ALL of their books – like the ones under their bed or in their car! I then tell them that many children DO know how many books they have, because that number is zero. Can you imagine a home without books? Do you have any idea how many books you own?"
As Janice writes her next chapter, she is hopeful and excited for the future.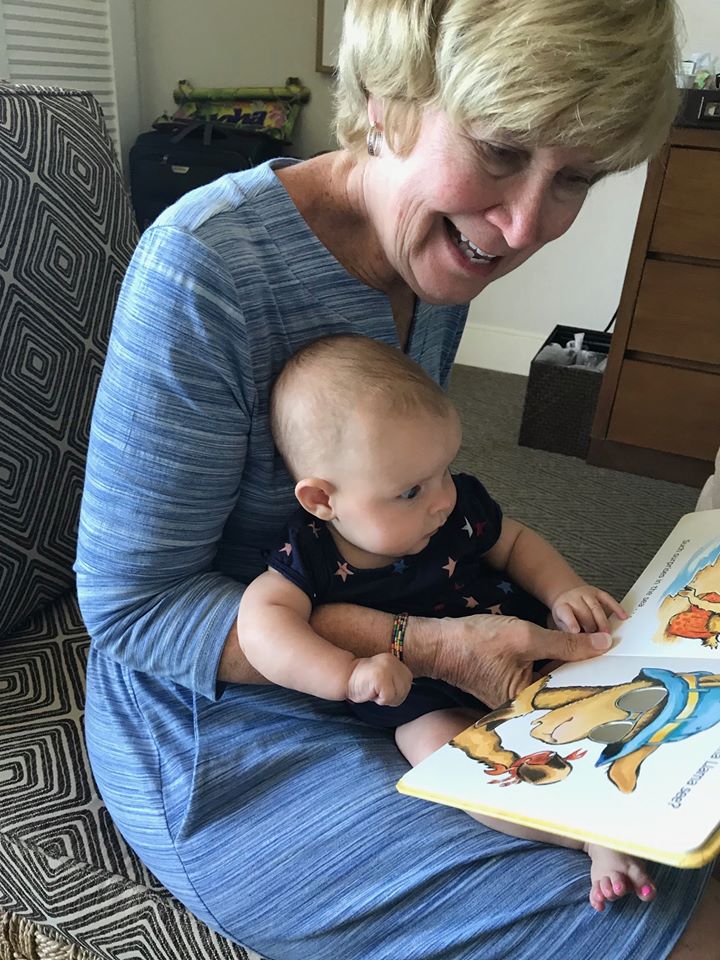 "While COVID-19 has put a hold on some of my plans, I am looking forward to being able to travel more and spend time with my own children and grandchildren in my retirement, and to have the time to get involved with some new volunteer opportunities," she says. "Until the time comes for traveling and volunteering, I will enjoy finding new places to walk, new books to read, and old sports to watch—can't get enough of watching the Royals win the World Series, the Chiefs win the Super Bowl or KU win the NCAA National Championship!"
Below are some closing words from Janice: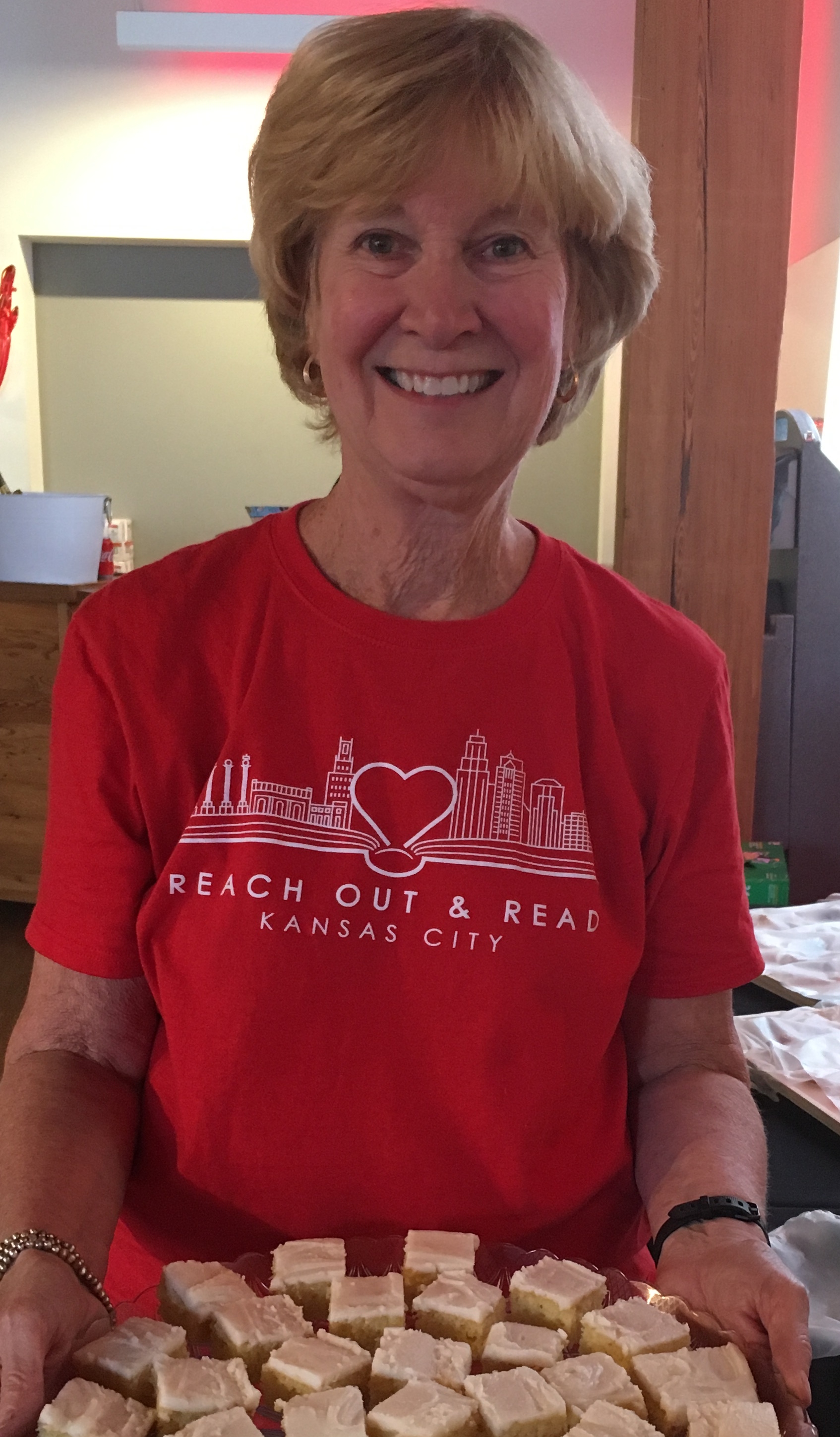 I will take with me many fond memories and lots of "Seuss-isms" to live by in the next phase of my life. I'd like to close with a quote from Seuss-isms! entitled Expand Your Horizons taken from I Can Read with My Eyes Shut.
The more that you read,
The more that you will know,
The more that you learn,
The more places you'll go.
Thanks to the entire Reach Out and Read Kansas City community for giving me the opportunity to "go so many places" these past 18 years!
Please continue to take care of this program.
I know I will.
-Janice Dobbs