Area schools have been in session for a month already! Most children are masking, and our older children are eligible for the COVID-19 vaccination.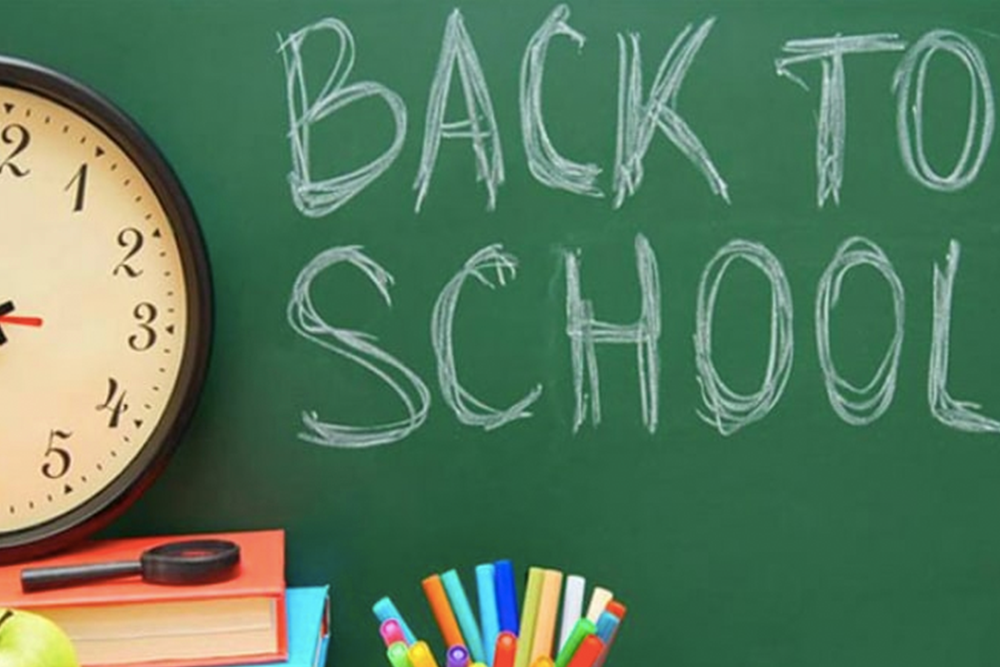 During clinic appointments with my patients, in addition to bringing joy to all with the gift of a book, I'm spending a lot of time and effort talking to families about their questions around COVID-19, the delta variant and vaccinations for children.
The COVID-19 vaccine is approved for children over 12-years-old. We expect approval for children over 5 perhaps in November. Although, hundreds of thousands of children have already received their vaccinations and worrisome side effects have been extraordinarily rare. 
Pediatric health professionals, public health professionals, and the American Academy of Pediatrics strongly recommend children get their jab, the sooner the better.
Vaccinations prevent hospitalization and death for both children and adults. Some vaccinated people do get COVID-19 however their illness is usually mild, and hospitalization/death extremely rare.
The Delta variant and COVID-19 in children:
Viruses change -that is their nature. These changes are called mutations or variants. The virus causing COVID-19 has had a number of mutations. The DELTA mutation (or variant) is more contagious, causes more serious illness, and as of this writing, is the cause of more than 90% of current hospitalizations/deaths from COVID-19 in our community and nationwide. The Delta variant is more contagious. When COVID-19 first began, 1 person could easily spread it to 2+ people. Now, people ill with the Delta variant can easily spread it to 8-10 people. Many more children are being hospitalized with COVID-19, including requiring intensive care treatment. More children have died. COVID-19 is now amongst the top 10 causes of death in children. Children are experiencing "long COVID" – lingering brain fog, fatigue, persistent loss of smell/taste and other problems. The Delta variant is extremely contagious. This means that 90% or more of the population needs to be vaccinated to prevent spread. This information is scary. It can feel overwhelming. As a parent, you want to keep your children safe. Thankfully, we each have the power to keep ourselves and others safe.
Please ONLY use trusted sources for your information. Click here and here for more resources.  If you see something on your social media or preferred news channel that you wonder about– contact your child's pediatric provider's office to get the information you need.
Here are some new great books to help frame the COVID-19 experience for your children: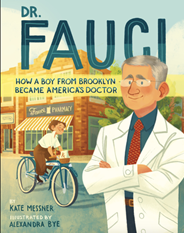 Dr. Fauci: How a Boy from Brooklyn Became America's Doctor by Kate Messner – a wonderful picture book about Dr. Fauci – from his childhood in Brooklyn to his public health career and how he's helped to keep us all safe.  Information about vaccines, and tips for the future scientist at your house.
When the World Turns Upside Down by K. Ibura: A heartwarming story of friendship and overcoming adversity in a time of COVID, It is about community, giving back, and understanding the world around us through the power of generosity.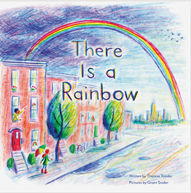 There is a Rainbow by Theresa Trinder– "A reassuring text and upbeat illustrations get to the heart of our shared COVID-19 experience-gently acknowledging loss and uncertainty while offering a message of hope and resilience". Review by The Horn Book
-Sallie Page-Goertz, MN, APRN, CPNP, IBCLC