Our 8th annual Books On Tap  is almost here, and this year promises to be exciting and delicious with new features and local favorites. Grab a ticket and join us for Kansas City's most unique happy hour, September 18th at the River Market Event Place from 5-8 p.m.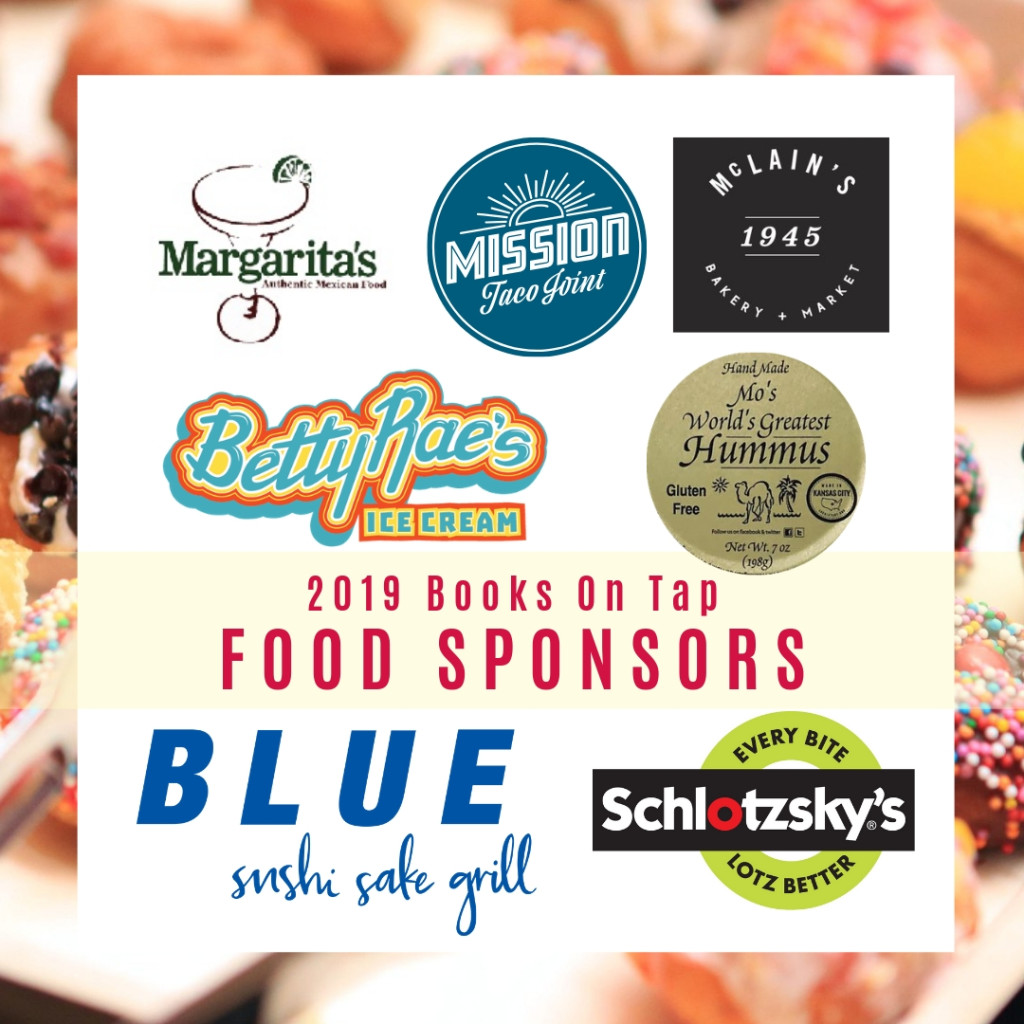 Thanks to generous local businesses, we've got delectable eats lined up, including sushi from Blue Sushi Sake Grill, sandwiches from Schlotzsky's Deli, street corn from Mission Taco Joint, desserts from Betty Rae's Ice Cream, McLain's Bakery and more.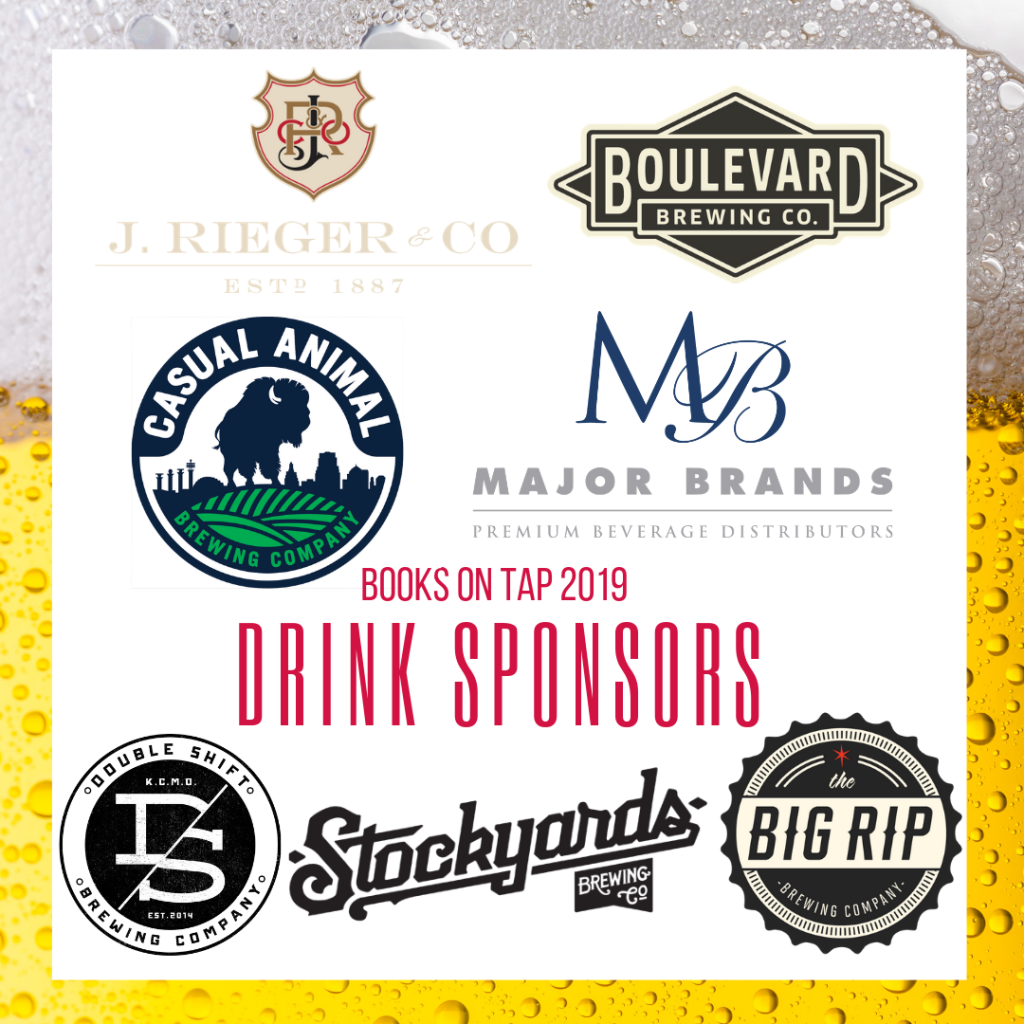 You won't be thirsty, either. There will be mixed drinks featuring Rieger whiskey and vodka, wine and a huge variety of beer from local brewers, including Big Rip, Boulevard, Casual Animal, Double Shift, Stockyards and more.
As always, we'll have a raffle and silent auction, featuring one-of-a-kind prizes, such as wine tastings, a farm and food tour, bagels for a year, a brewery tasting for 10 and tickets to local attractions. New this year, Books On Tap will also feature a caricature artist sponsored by Ascend Learning and a wine pull sponsored by the ROR-KC Board.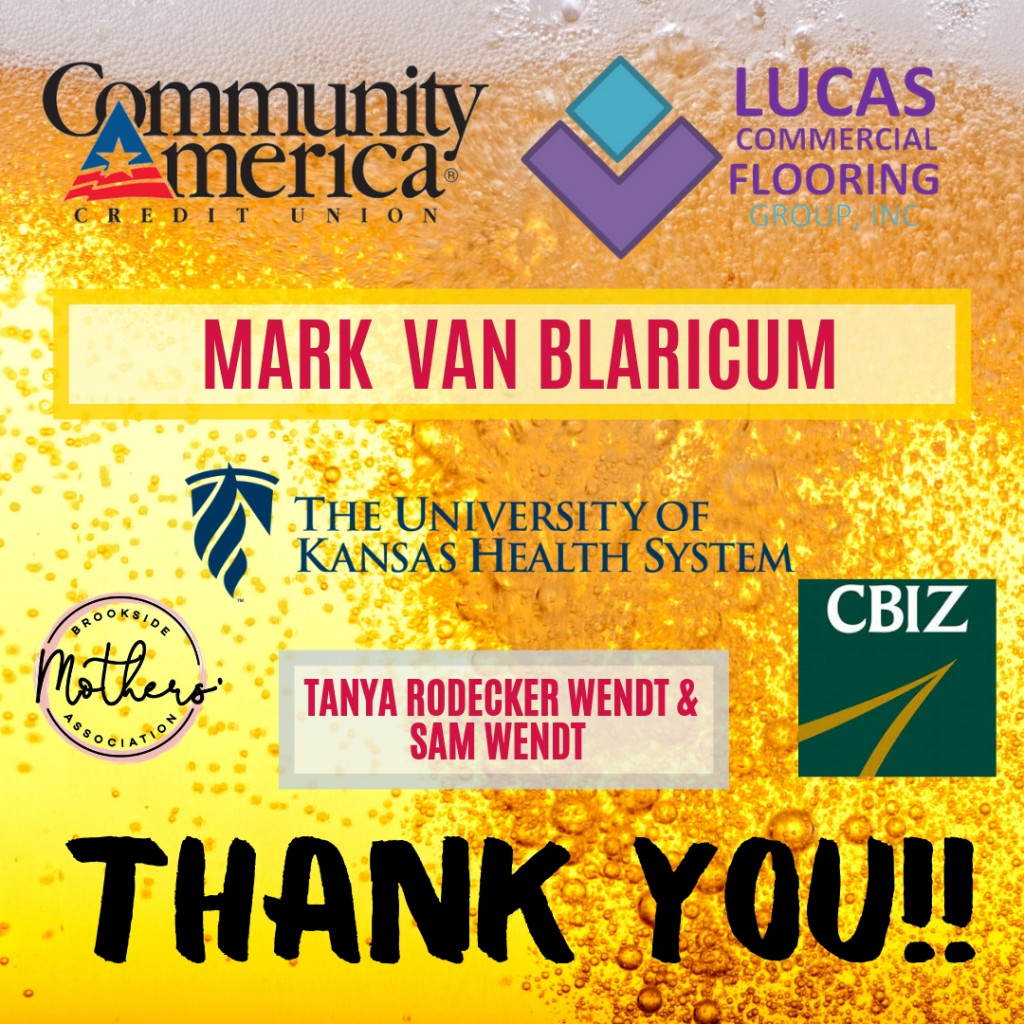 A big thank you to our brewer level sponsors: CommunityAmerica Credit Union,  Lucas Commercial Flooring and Mark Van Blaricum!
Tickets are limited, so get yours now (click here)!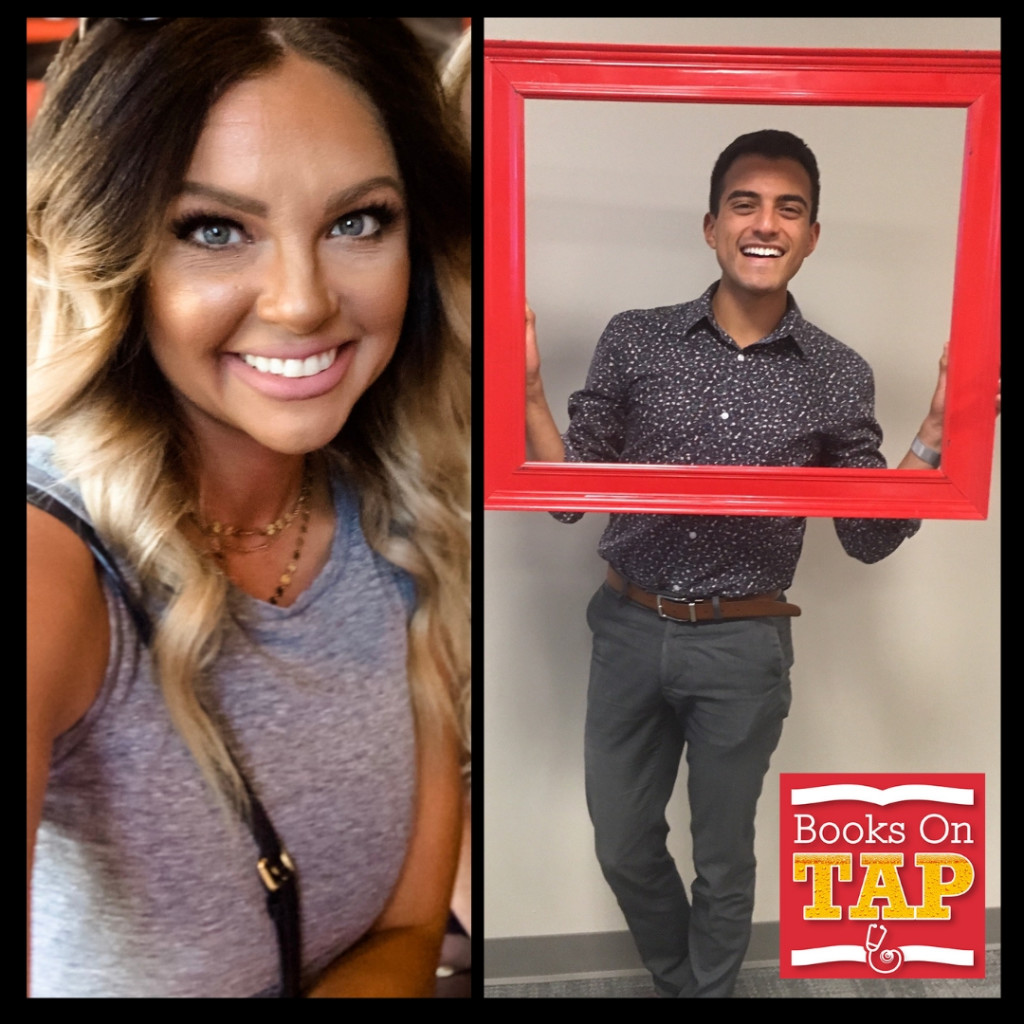 Books On Tap wouldn't happen without our fantastic, dedicated committee. Heading up the group this year are co-chairs Matt Araiza (this is his fourth year!) and Kristen Oliver. We asked them to weigh in on the this year's event.
Q: Matt, this is your fourth year heading up the Books On Tap committee. Why do you keep coming back?
Matt: "Reach Out and Read is just such a great organization. It helps the community, right here in Kansas City, get children ready for Kindergarten, and that starts with providing them from the get-go with books. Books On Tap is a perfect way to make that happen"
Q: Kristen, why did you want to get involved with Books On Tap and ROR-KC?
Kristen: "After hearing about the mission of the fundraiser, I was so excited to see what my past experience could do to benefit this amazing organization. As the mother of a six-year-old who loves to read, I understand the importance of children being introduced to books at an early age, and I've seen how it helps them to succeed in school."
Q: Matt, what do you love about Books On Tap?
Matt: "Books On Tap is a super fun networking event with local food and adult beverages from KC favorites and lots of raffle and auction prizes. It's a laid back time where you can grab some friends or co-workers or meet some new people. It's so special because it is completely 100% made possible by partners in the community – people that support this organization and believe in it and see what's happening."
Q: Kristen, what are you most excited about for Books On Tap this year?
Kristen: "Making this the best year yet! Each year the fundraiser has out-performed the previous one, and I'm looking forward to doing that again!"
Thank you both for your hard work and dedication. Books On Tap 2019 is going to be awesome!