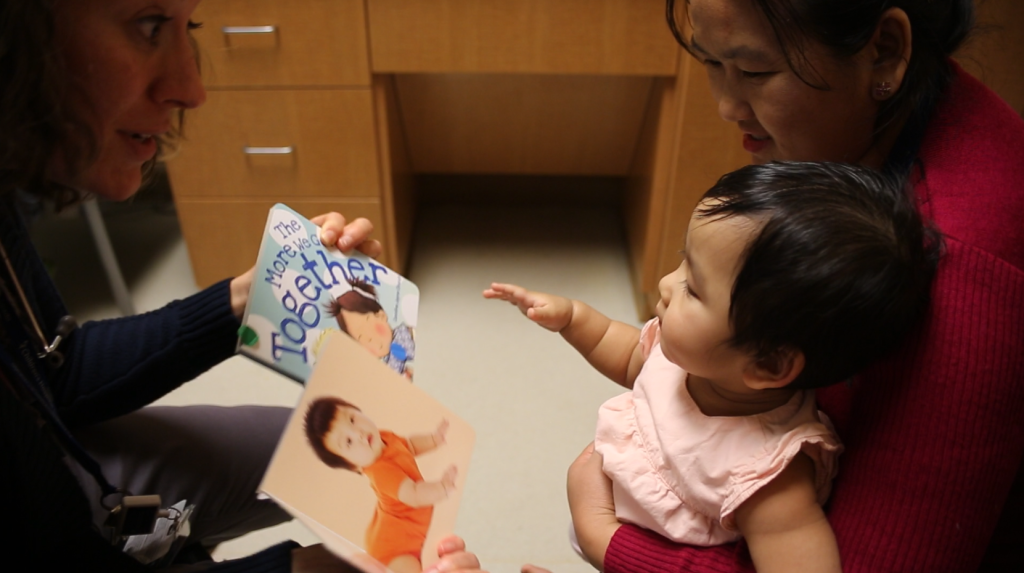 If you want to know how well a program is working, it's best to ask the people who are delivering it every day. That's why a recent survey of ROR-KC medical consultants at our partner clinics is so heartening.

The survey was administered by National Reach Out and Read and covered a variety of topics about the program. 80% of our Kansas City-area respondents said they thought ROR-KC resulted in either most or many of their patients' families reading more together.
Providers felt that urgent matters like food or housing, low literacy skills for caregivers and working multiple jobs or odd hours were the biggest barriers to caregivers sharing books with their children.
Best of all, some providers shared stories about their favorite interactions related to the ROR program, like this one:
"A child around age five requested a new copy of a book that was given to him at the age of six months because his original copy had worn out from nightly use as a bedtime story. The look on his face when I gave him a fresh copy was memorable!"

Thank you to our providers for the great work you do every day!