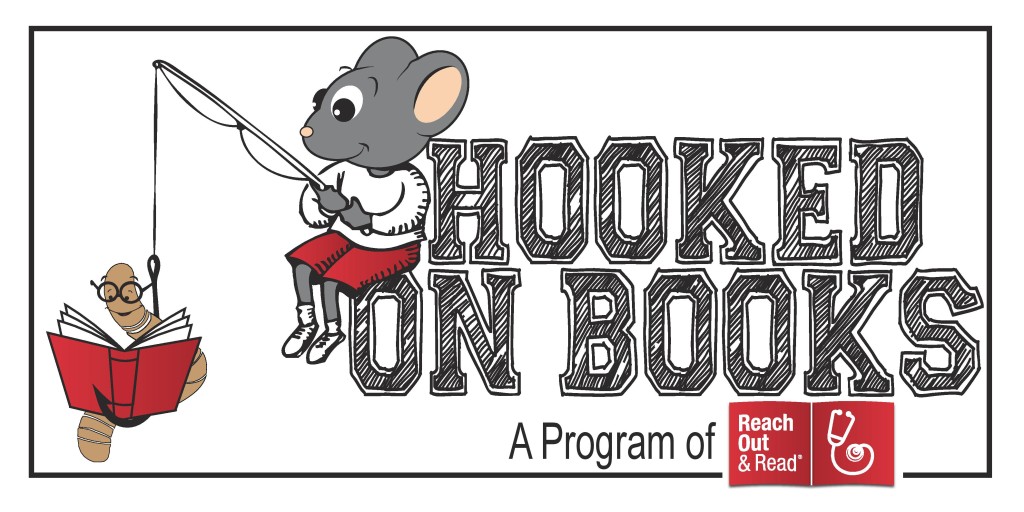 Imagine growing up and not having a book to call your own. That's the reality for many children in the Kansas City area. Our local schools, however, are helping change that by joining our 2015 Hooked on Books School Challenge.
Between January 12th and February 27th, schools throughout the metropolitan area will collect new and gently used books for disadvantaged children ages newborn to 14. "Many children, as well as adults, take owning a book for granted," says Nancy Fuller, Reach Out and Read Kansas City's Hooked on Books Chair. "The drive is a fun, simple way for children to help children and to raise greater awareness about literacy in our community."
It's easy to get involved. Complete an online application to be a school participant in the challenge. Donate your time and register to be a Hooked on Books volunteer. For nonprofit organizations and schools serving at-risk children, apply to be a book recipient. For further information, visit our event page or contact Nancy Fuller, Hooked on Books Chair, at 913-940-8219.

The school that collects the most books per student within the designated time period will be recognized at our 9th Annual Green Eggs and Ham Breakfast on March 6th. In addition, the winning school will be awarded a $500 Scholastic Books gift certificate and an assembly celebrating their accomplishment. The biggest winners of all, however, are the disadvantaged children. Without your school's participation, they may not realize the joy of having a book to call their own.
"I think both Hooked on Books and Reach Out and Read Kansas City are key players in improving literacy and access to books for some of the neediest children in Kansas City," says Fuller. In fact, over the past 15 years, nearly 795,000 books have been collected through the school challenge and distributed to agencies and schools serving lower-income families.