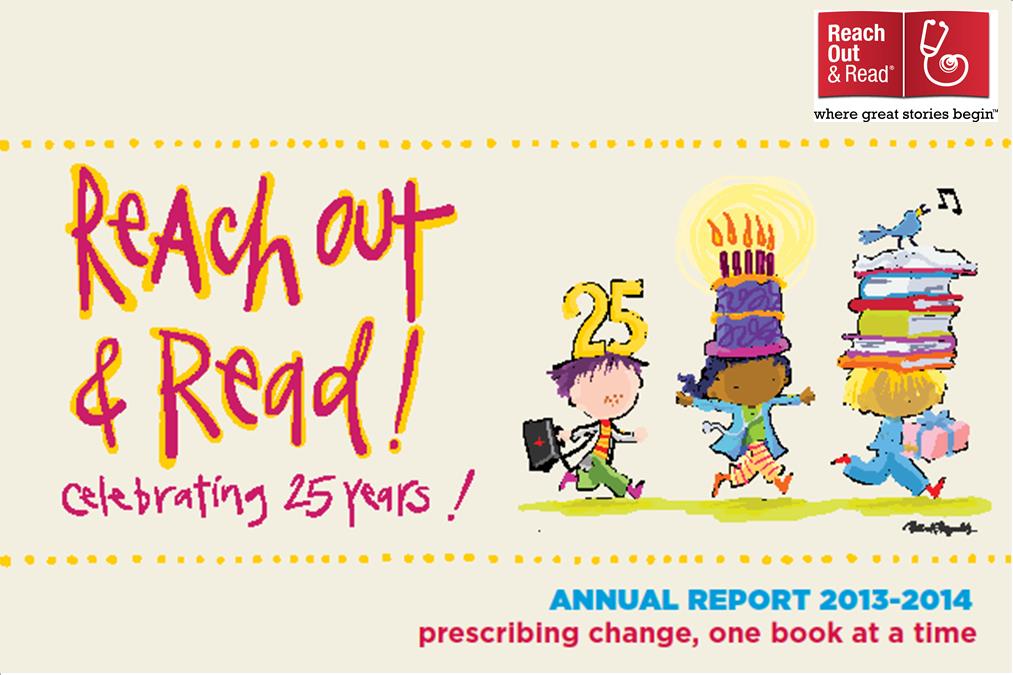 We're thrilled to share our  2013-2014 National Annual Report. 25 years ago doctors created Reach Out and Read in one exam room, in one hospital, and in one city. Today, it has grown to impact 4 million children with 5000 sites in all 50 states.
Here's a short recap of our 2013-2014 year:
-Received David M. Rubenstein Award from Library of Congress in recognition of our groundbreaking work to advance early literacy
-Received a 1 million book donation from Scholastic
-Attended Clinton Global Initiative America meeting, made new commitments with Too Small to Fail, AAP, and Scholastic
We hope you'll take a few minutes to check it out and celebrate an amazing year (and 25-year journey in early literacy) with us. Thank you for your continual support and partnership!