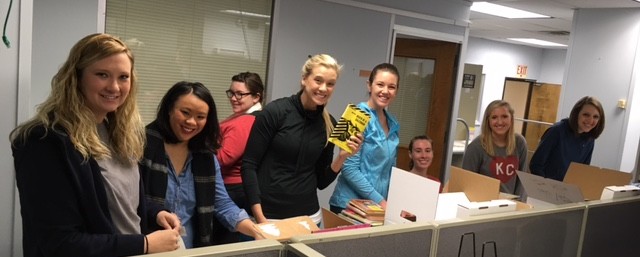 This year, the Hooked On Books Challenge collected over 24,000 gently used books from   20 elementary schools on both sides of the state line and Rainy Day Books.   Congratulations to Manchester Park Elementary, from the Olathe School District, for collecting the most books, an average of 12 books per student! These gently used books will be distributed throughout our partner clinics and other literacy agencies.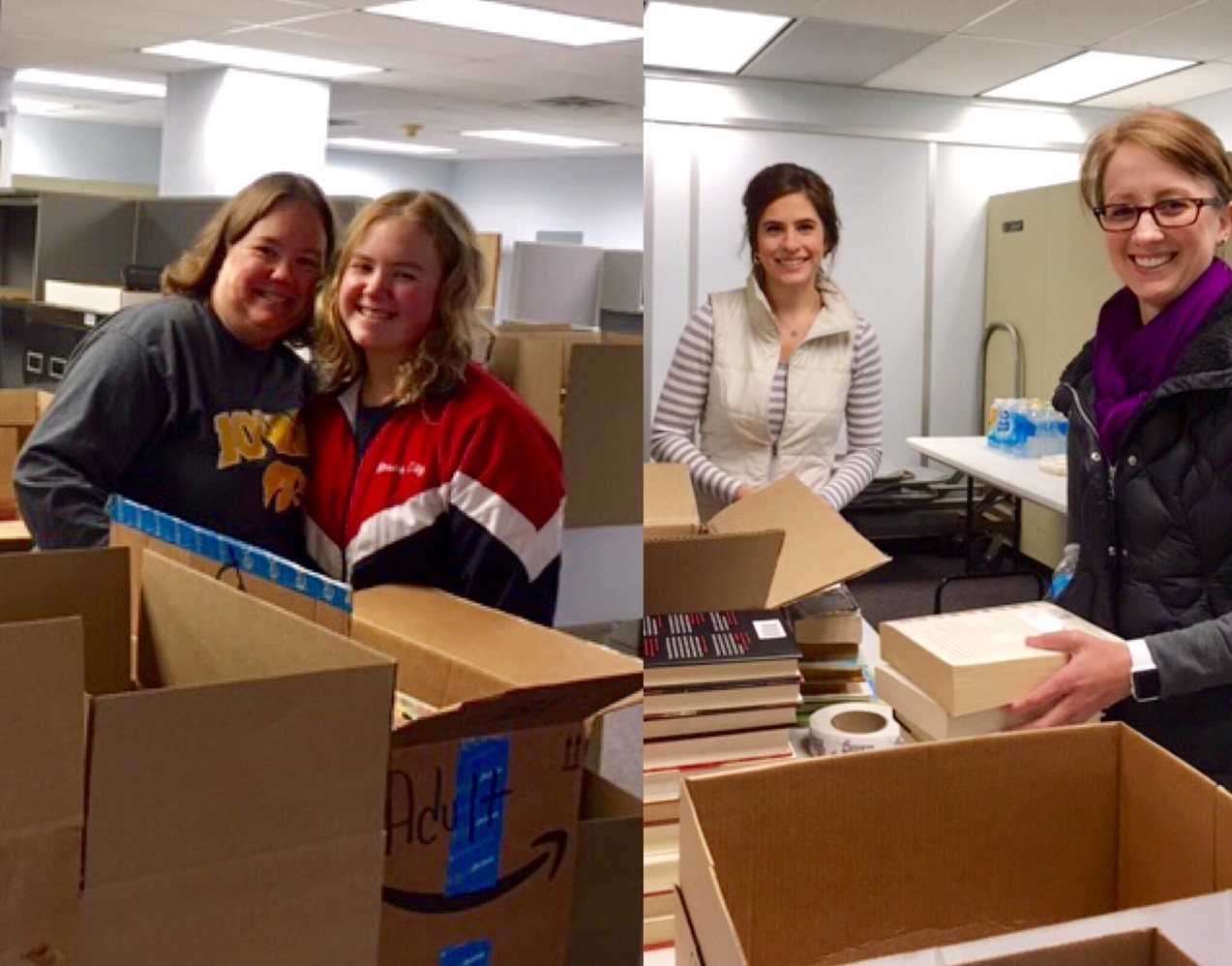 On March 25th, 52 volunteers joined us at the Kansas City Star to help sort books. Each book was labeled with a "Hooked On Books" Sticker and sorted into an appropriate reading level category.
Over 11,000 books will be sent to RORKC's partner clinics for children in the waiting rooms.  The rest were donated to other great Kansas City organizations, such as the Urban Scholastic Center, COR Bookmobile, KCK Public Libraries and more.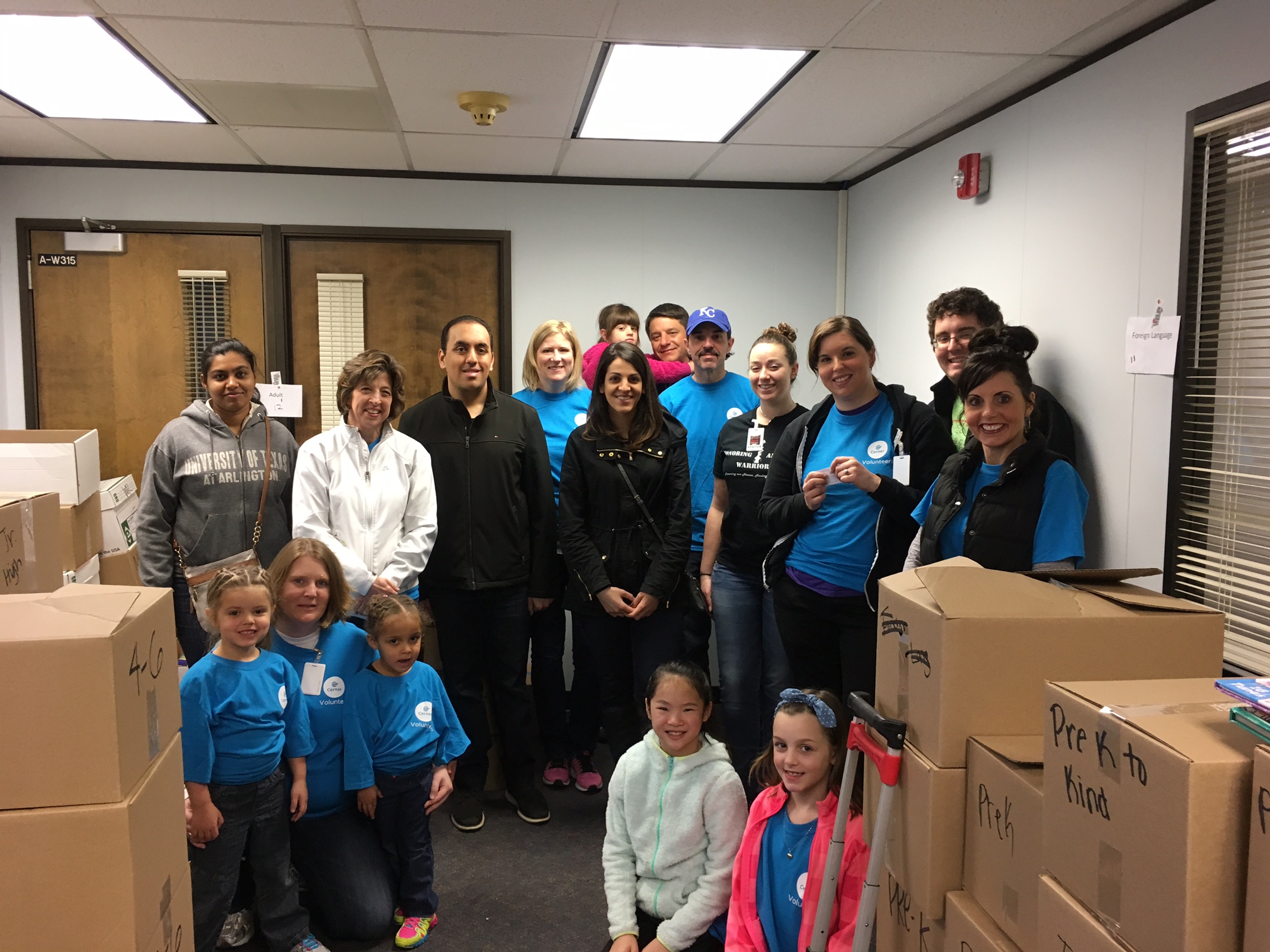 A special thank you to the 20 Junior League of Kansas City volunteers for their help sorting and labeling books, to The Kansas City Star for storage and printing, and to the 18 Cerner volunteers for helping us deliver these books to the great organizations. Thank you to all that helped us make this year's Hooked On Books Challenge a success!