Hooked On Books collection day is Tuesday, February 23, from 9am-2pm. We are looking for volunteers with strong backs for lifting boxes of books and large vehicles for transporting them (up to 20 copypaper sized boxes at a time.) Volunteers will be assigned to pick up books at schools located throughout greater KC (from DeSoto to the West, Overland Park to the South, Raymore to the East, and Smithville to the North,) and deliver them to the KC Star loading dock in the Crossroads.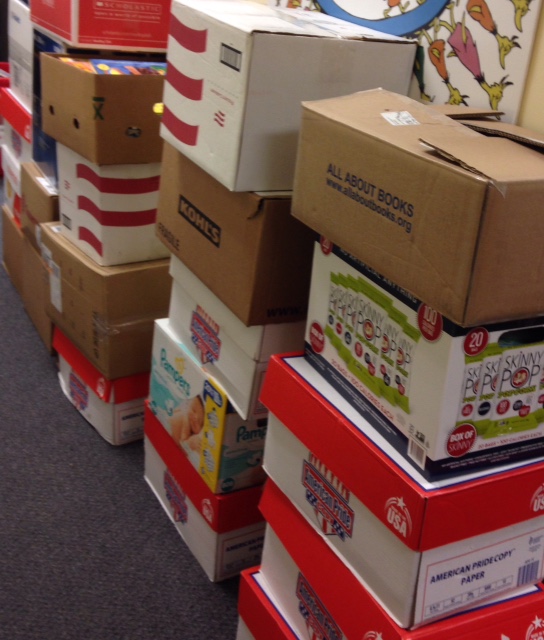 We also need help on Saturday, March 12 from 9am-3pm and Saturday, March 19 9am-noon at the KC Star when we label, sort, and pack up our "Hooked on Books" books.
Click here to sign up for a 3 hour shift.