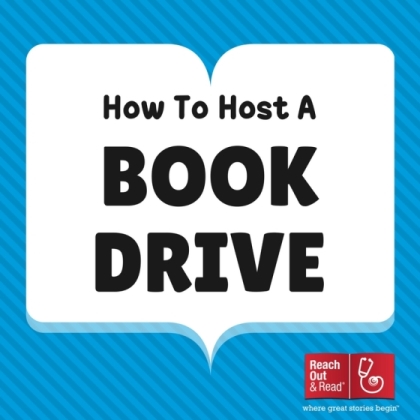 Hosting a book drive is the perfect way to make a difference in your community. A recent donor, Susan Mertz of Merrigan & Co hosted a cocktail party with her daughter. When asked how she felt when the party was over she responded, "Wonderful. — It was fun and easy. And, best of all, we introduced an incredible organization to our friends."
The easiest way to host a book drive is to think about how you can incorporate book donations into the agenda. Spread the word, enjoy time with your friends, and reap the rewards. Feel free to take advantage of our free printable flyer, fact sheet, and coloring page when hosting your book drive.
Check out these tried and true book collection methods below:
Parties: Birthdays, Bar Mitzvahs, Quinceaneras, Anniversaries
This is one of the easiest ways to do a book drive, simply encourage guests to bring a book donation or two in lieu of a present.
Events: Plays, Concerts, Debate Tournaments, Spelling Bees, Ballets
Any performance-based gathering is the perfect place to have guests bring a new or gently used book donation as the price of admission or for a discount.
Social Gatherings: Faith-Based Groups, Club Meetings, Cocktail Parties
Any time your favorite club gets together is a great opportunity to collect books with ease.
If you are looking for an excuse to hold a cocktail party, encourage people to join in by bringing a book. Reach Out and Read Kansas City makes for a great conversation starter.
Locations: Office, Club, Gymnasium, Coffee shop
ROR-KC has donation bins available upon request that can be used in high donation sites. You can even make it into a competition. Set goals for your office or club to build up camaraderie and spirit. Host a party to celebrate once your book collection time is over.
Sometimes life prevents us from collecting books in person. In this case, you can also host a book drive online. Feel free to share.