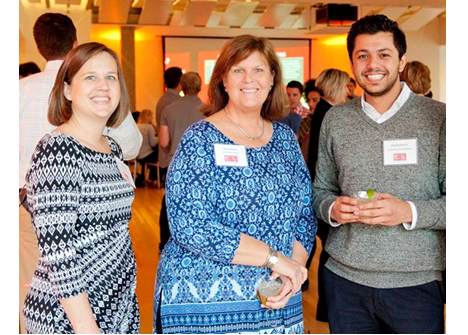 We're seeking new members for our community leadership and advisory council. This is a great opportunity for anyone with a  record of leadership and passion for RORKC's mission. 
The Community Council supports the work of Reach Out and Read Kansas City and provides mission-based leadership and strategic governance. While day-to-day operations are led by ROR's Executive Director, the Council/Director relationship is a partnership, and the appropriate involvement of the Council is both critical and expected.  Qualified applicants will be leaders in business, government, philanthropy, the medical field, or the nonprofit sector.
RESPONSIBILITIES OF A COUNCIL MEMBER:
Advocacy: Actively champion and advocate for a call to action related to early literacy and kindergarten readiness causes. This includes but is not limited to sharing Reach Out and Read Kansas City's message and news about programs and events through personal and professional networks as appropriate.
Committee and event participation: Members are asked to actively participate in at least one standing committee and to support the annual fundraising breakfast through the purchase of a ticket and/or their attendance.
Ambassador responsibilities: Attend and/or volunteer at least one third-party sponsored meeting or event as an "official" representative of Reach Out and Read Kansas City.
Attendance: The Council meets bi-monthly on the second Friday of the month, from 11:30a-1:00 pm at the Reach Out and Read office located at 2100 W. 36th Ave., Kansas City, KS 66103. Members are asked to attend these meeting on a regular basis and send advance notification for an excused absence.
Length of service: Members are asked to commit to serving a minimum of three consecutive years on the Council, with the opportunity to re-up for an additional three-year term. Terms coincide with the organization's fiscal year which begins on July 1 and concludes June 30.
Financial commitment: There are no annual dues or minimum financial requirements associated with Council membership. Members are encouraged to support Reach Out and Read Kansas City by making a financial contribution in an amount that is meaningful to them. In addition, members are asked to assist with identifying potential donors and/or event sponsors. Staff will approach and cultivate these opportunities.
Candidates should email the Council Development Committee with:
– their resume or bio
– a cover letter describing their interest in the organization/connection with our mission and what skills they would bring to the Council