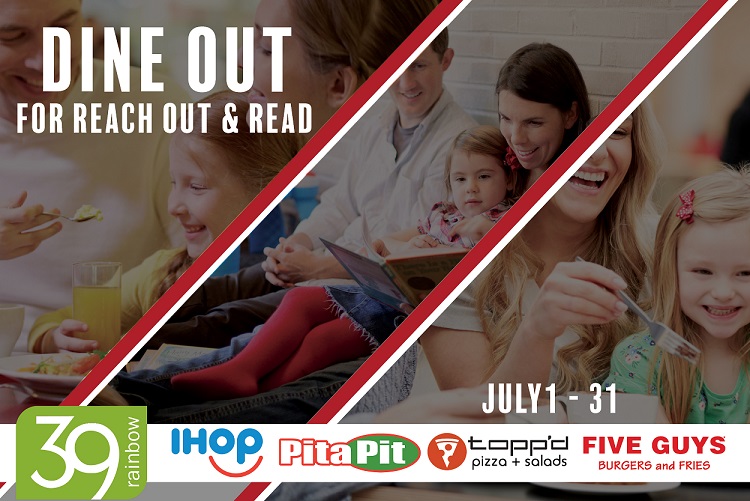 Dine at select 39th and Rainbow Blvd restaurants during the month of July and RORKC will receive a portion of the proceeds. Eateries include Five Guys Burgers and Fries, topp'd pizza and salads, IHOP, Subway, and Pita Pit (to open in late July).
Also, bring your new or gently used book donations to the 39th and Rainbow Holiday Inn Express lobby for our month-long book drive!
Thank you to LANE4 property group and Page Communications, as well as our neighbors at 39Rainbow for making this happen!