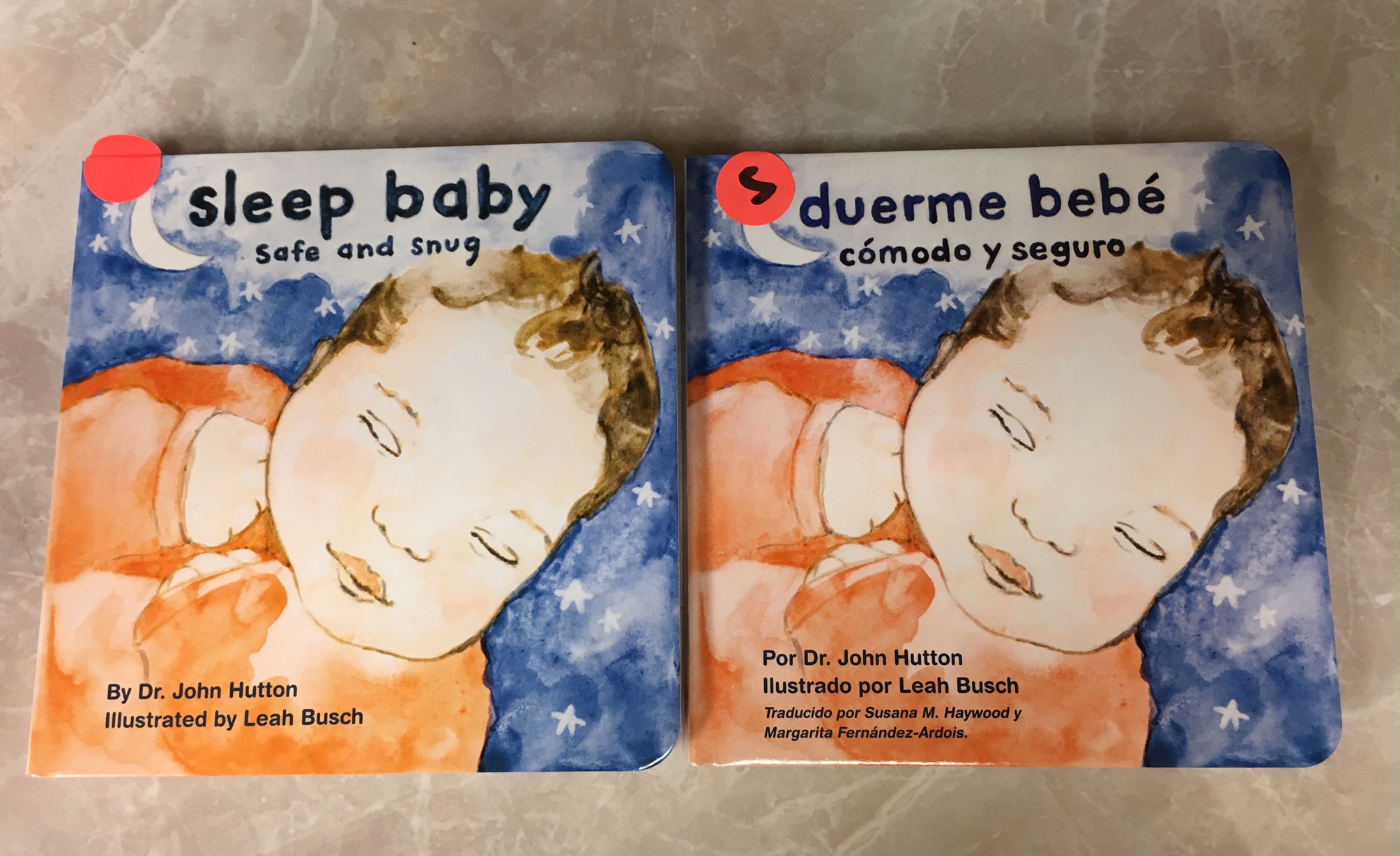 A new study from Dr. John Hutton (pediatrician and clinical researcher at the Cincinnati Children's Hospital Medical Center) and other researchers, found that children's books with messaging about safe sleep practices are more effective in changing parents behaviors than traditional brochures.
Sleep- related infant deaths (categorized as children under 1-year-old who die unexpectedly) disproportionately affect lower income families. Researchers were interested to see if children's picture books with safe sleep messaging would educate parents more than traditional methods, like brochures and pamphlets.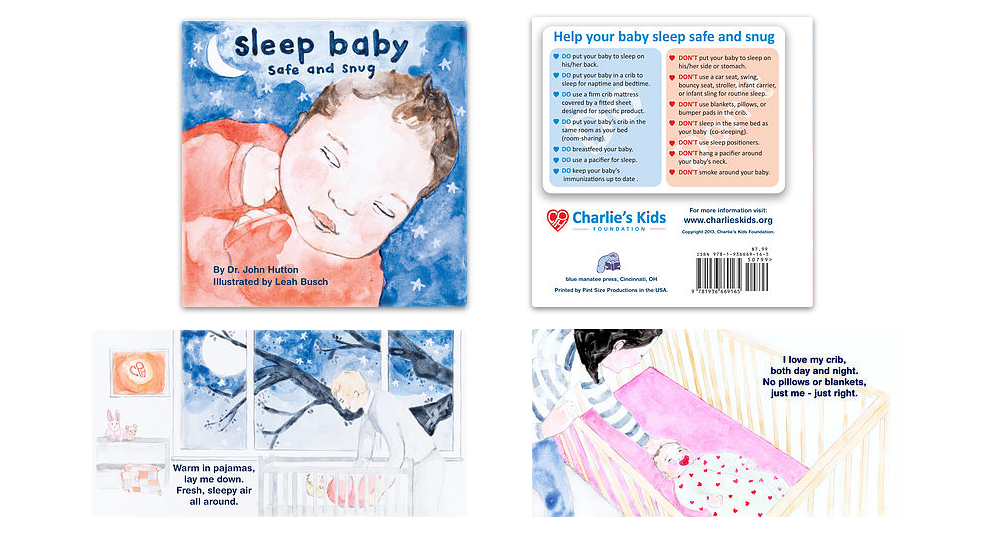 To test this, researchers provided families with the book, Sleep Baby, Safe and Snug, by Dr. John Hutton.   Sleep Baby, Safe and Snug is a story filled with safe sleeping practices for new babies.  It even includes a checklist of "Dos and Don'ts" on the back cover as a reference for parents.  It is also the book that RORKC provides at the one-month well-child visit.
For the study, researchers specifically targeted lower income families.  While they conducted their research in primarily English-speaking households, Sleep Baby, Safe and Snug, is also available in Spanish to families at RORKC's partner clinics.
They found that while both the pamphlets and Sleep Baby, Safe and Snug were similarly effective in educating parents on safe sleep knowledge, parents who had the children's book were less likely to share beds and more likely to use cribs exclusively.  The researchers attributed this to the idea that reading the book aloud provoked more dialogue and emotional engagement, meaning that they were more likely to follow the advice after they had shared the book with their child.
While the researchers caution that there should be more investigation into the best practices for educating parents on safe sleeping habits, they believe that providing children's books, like Sleep Baby, Safe and Snug, may be a step in the right direction.