Volunteers are vital to Reach Out and Read KC's success. With an in-office staff of only four, it is no surprise that RORKC relies heavily on volunteer work and donations. Our volunteer force is over 100 people, and growing. Last year, these ROR superstars clocked 4347 hours of work. This is equivalent to $102,415.12 of volunteer labor (according to Independent Sector's estimate of the value of volunteer time). This is a significant amount for which we could not be more grateful. Still, these numbers only reflect part of the effect our volunteers have on our program and on the community. The work they do is varied in valuable in ways that cannot be measured in dollars and cents. So let's take a closer look at some of their work: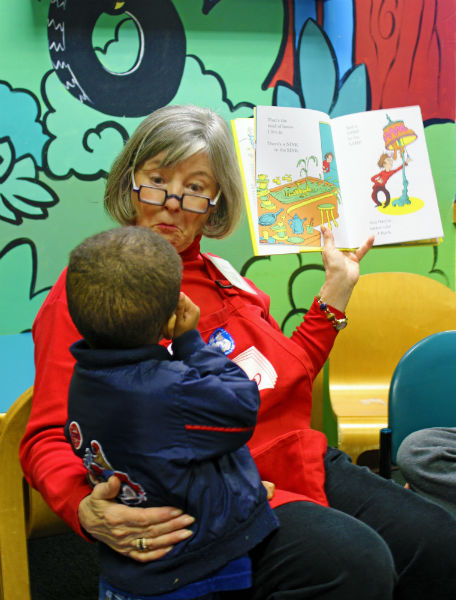 Our regular volunteers include clinic volunteers and office volunteers.
Volunteer readers assist clinics in creating a literacy-rich waiting room environment by sharing stories with children waiting for their doctor's appointments. This models behaviors for families, like dialogic reading, and gives the kiddos something fun and positive to do while waiting (and it gives the parents/caretakers a short break!). This work isn't just nice: It is one of many ways to encourage children to read, and this behavior is absolutely critical to their development.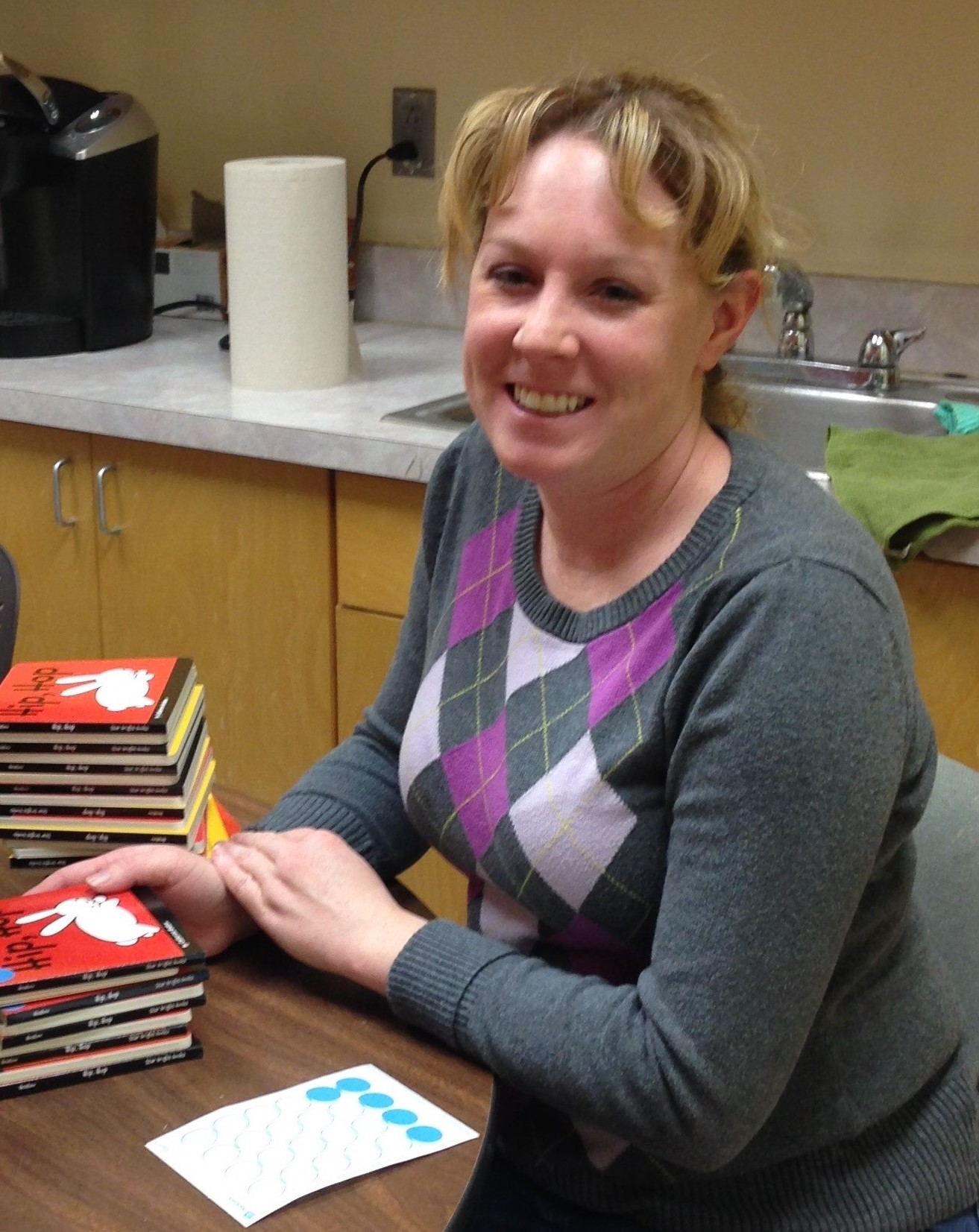 Office volunteers do various tasks as-needed, including stuffing  and stamping envelopes for mailings, putting stickers on books (to color-code them for specific age groups), and database entry.
One-time volunteers assist us with office tasks as well, often sorting or labeling books. Groups from various community organizations or corporations visit our office to help us get through the large number of books that come through our office on their way to one of our 52 clinics.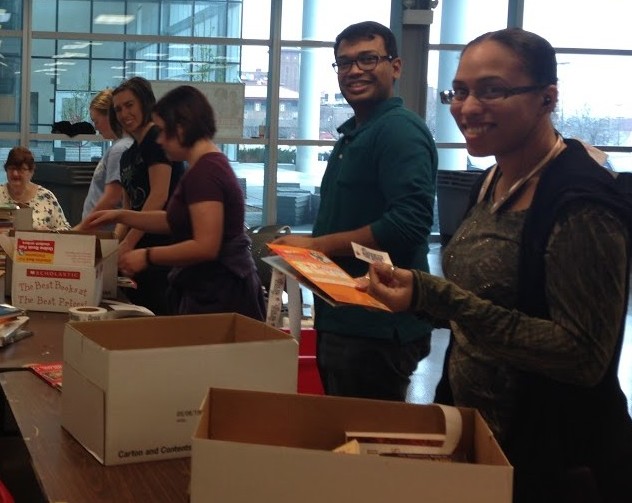 Event volunteers allow us to hold successful annual fundraisers and book drives. Last March, we had volunteers sort and haul over 24,000 books from our yearly Hooked on Books school book drive and competition. These books are used as waiting-room books in our clinics, and over half of the books were donated to other local agencies and schools. Volunteers also set up and cleaned up after our Green Eggs and Ham Breakfast, and directed attendees to the event space.
Committee volunteers share their professional expertise and help us successfully run our program. This involves event planning, serving on our council, and much more.
Because of our volunteers, we are able to fill KC kids' lives with stories and prepare them for success in school, and eventually in college and careers. These books give them the developmental boost that all babies need as well as fond memories of imaginative stories shared with loved ones. Because of our volunteers, we were able to reach 76,000 children all over the Kansas City area just last year. If you are interested in becoming a volunteer for RORKC, contact Jenny.