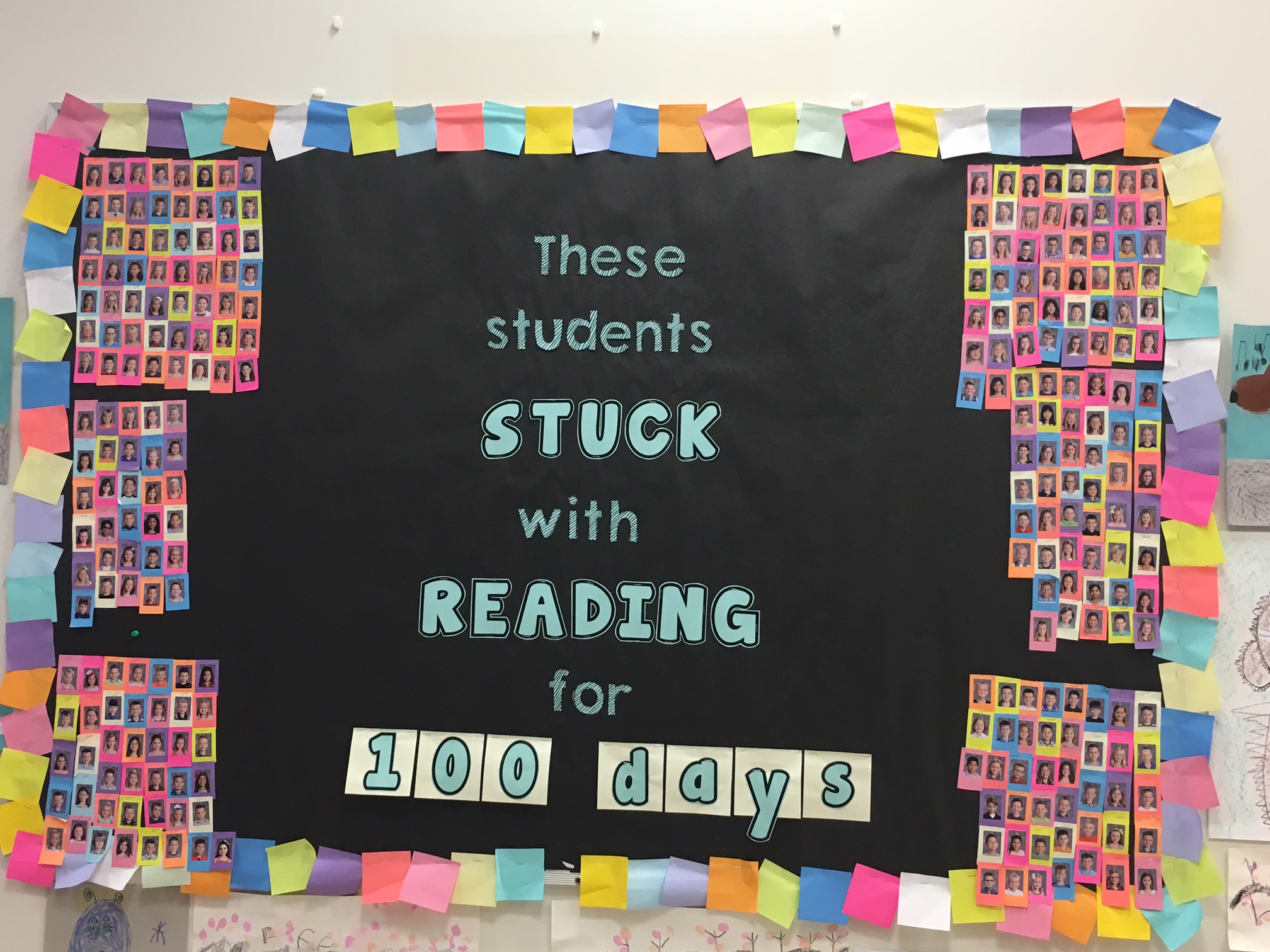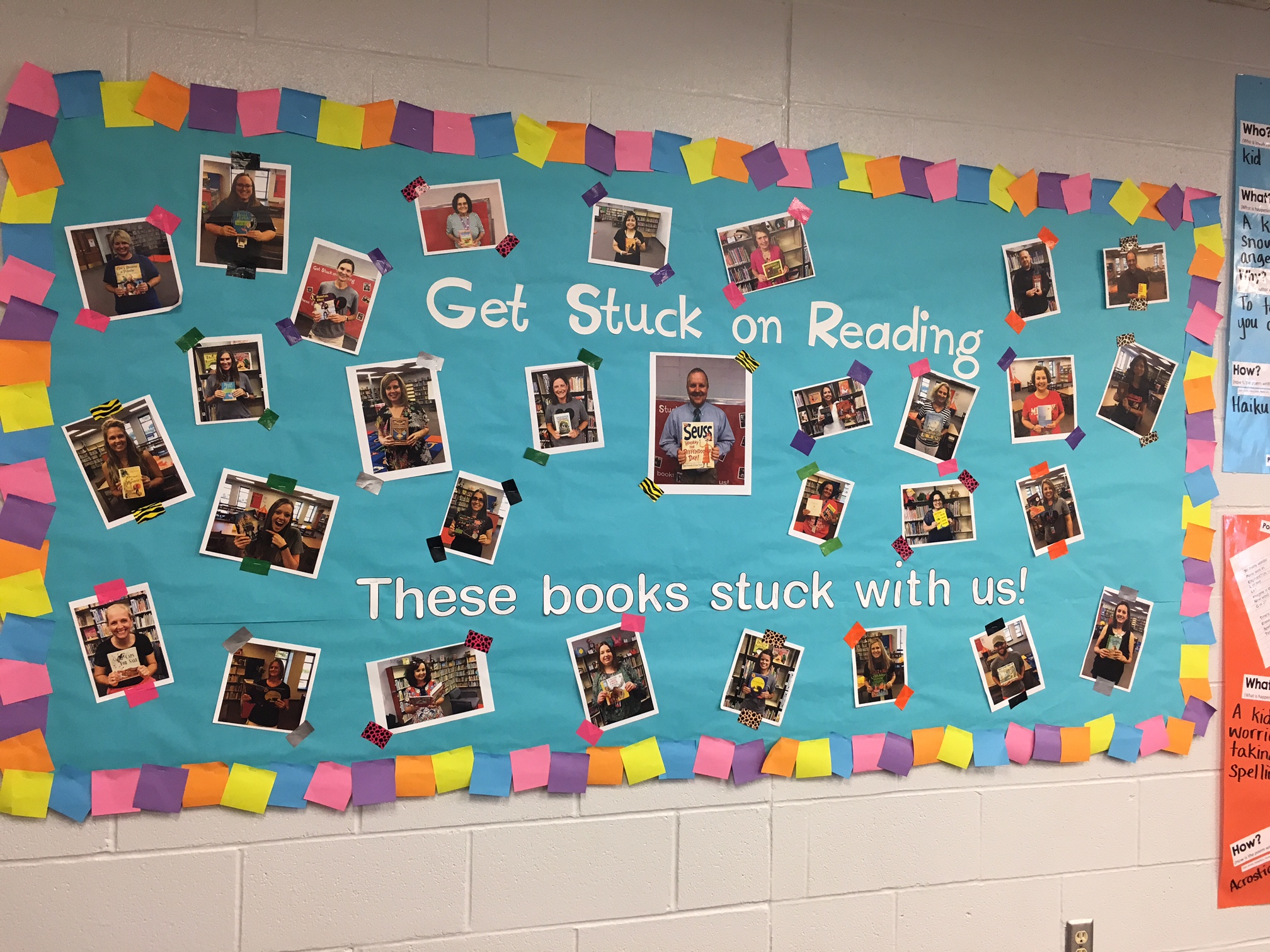 Each school year, Meadow Lane Elementary encourages their students to complete over 200 days of reading. This reading challenge spans the entire year and has a theme.  This year's theme was "Get Stuck on Reading".    Throughout the year, students track the amount of time spent reading at home.   If they reach their goal of reading daily for at least 200 days, then they receive a new book from Will Shields, retired Kansas City Chiefs player. These reading rock stars not only hit their goal this year, but many also donated their new, hard earned books to RORKC.  This year, as a school, they donated over 2,000 books and logged over 63,000 days of reading!
The fifth graders receive a special reward for reaching their goal: a pizza party at lunch with Will Shields!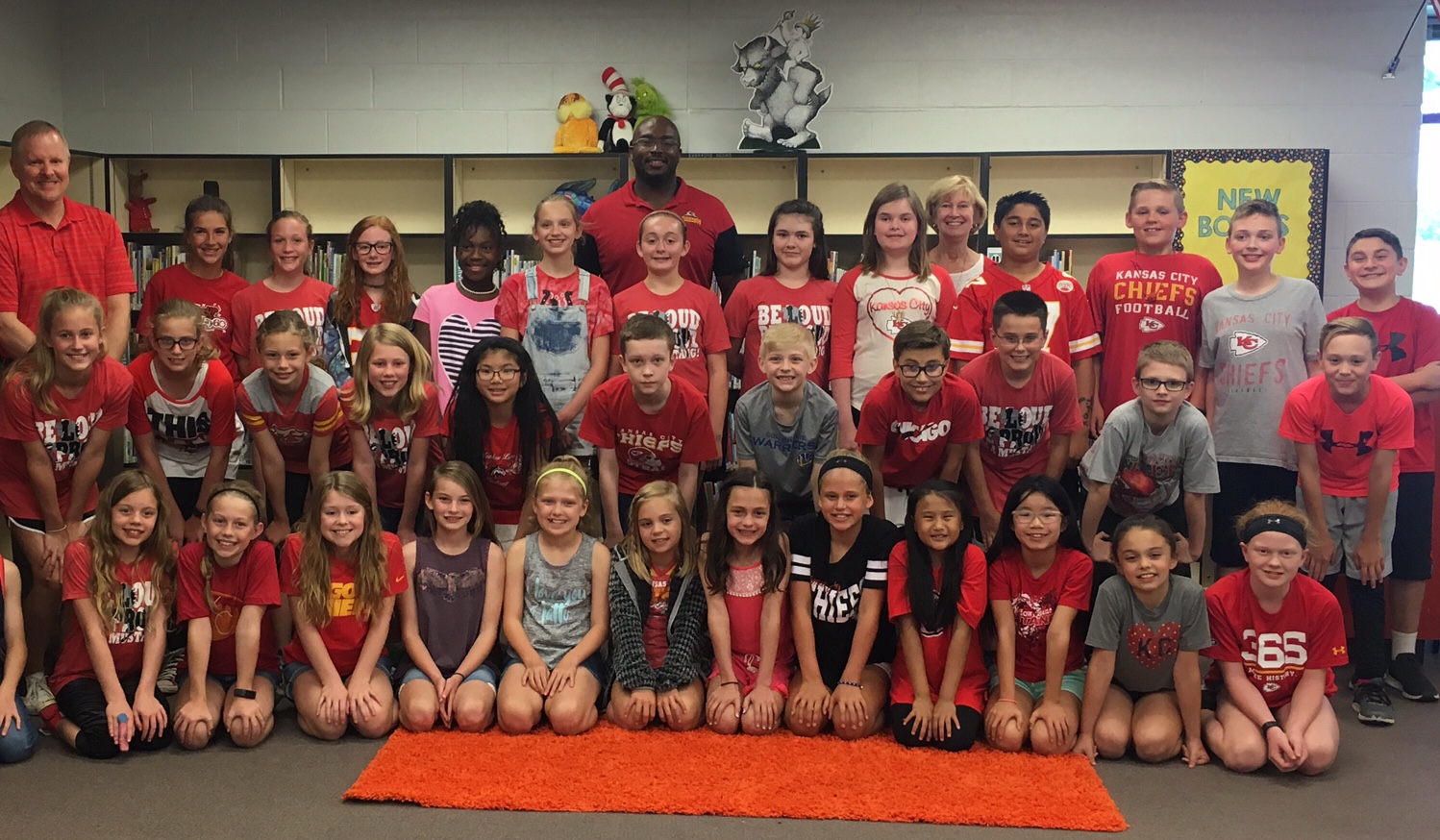 In the afternoon, the school holds a special assembly, where each fifth grader that reached the goal of 200 days is recognized and receives a signed football from Will Shields.  To thank Will, Meadow Lane closes the assembly with a special song about how much fun it is to read!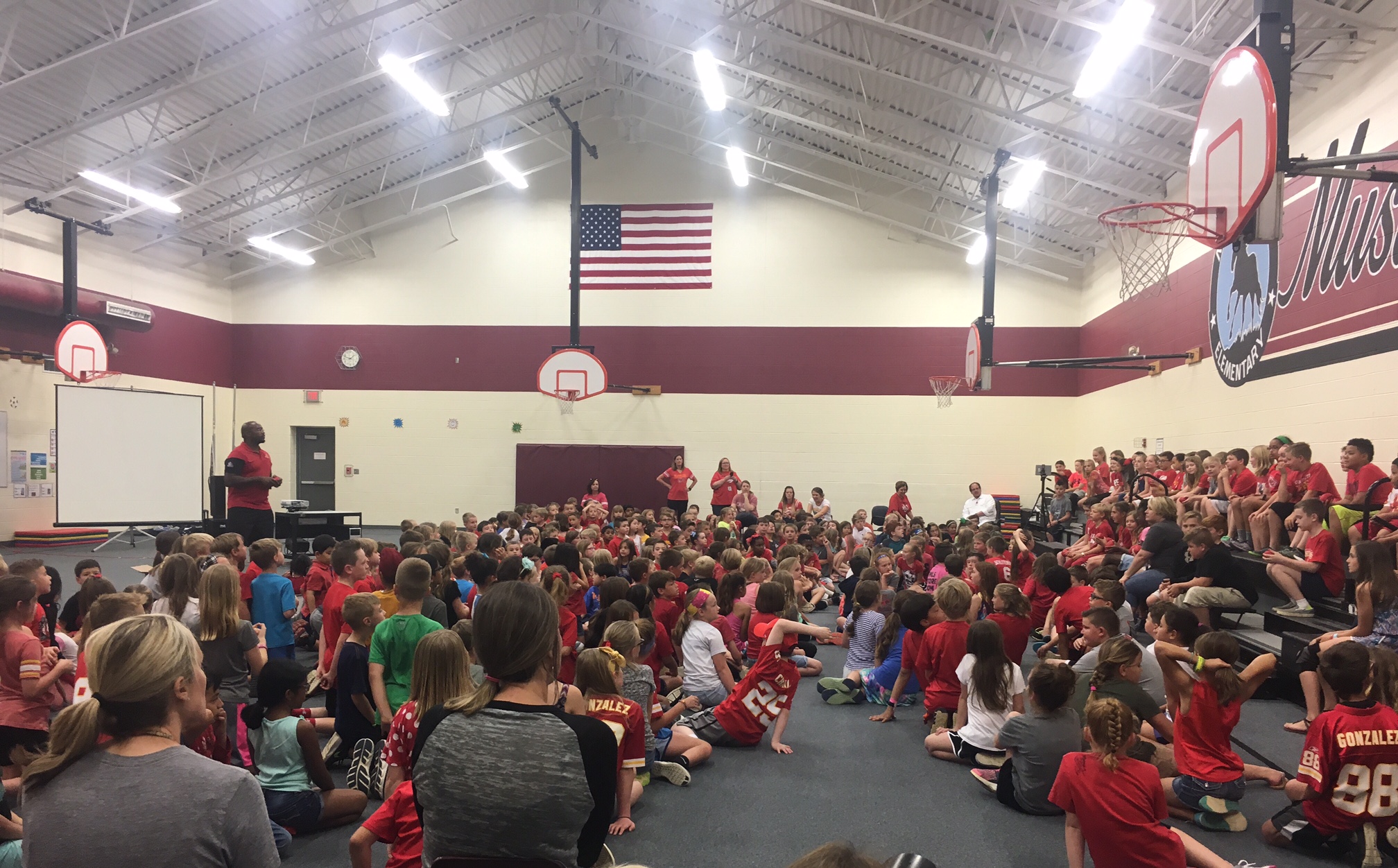 Thank you to Will Shields and Meadow Lane Elementary!