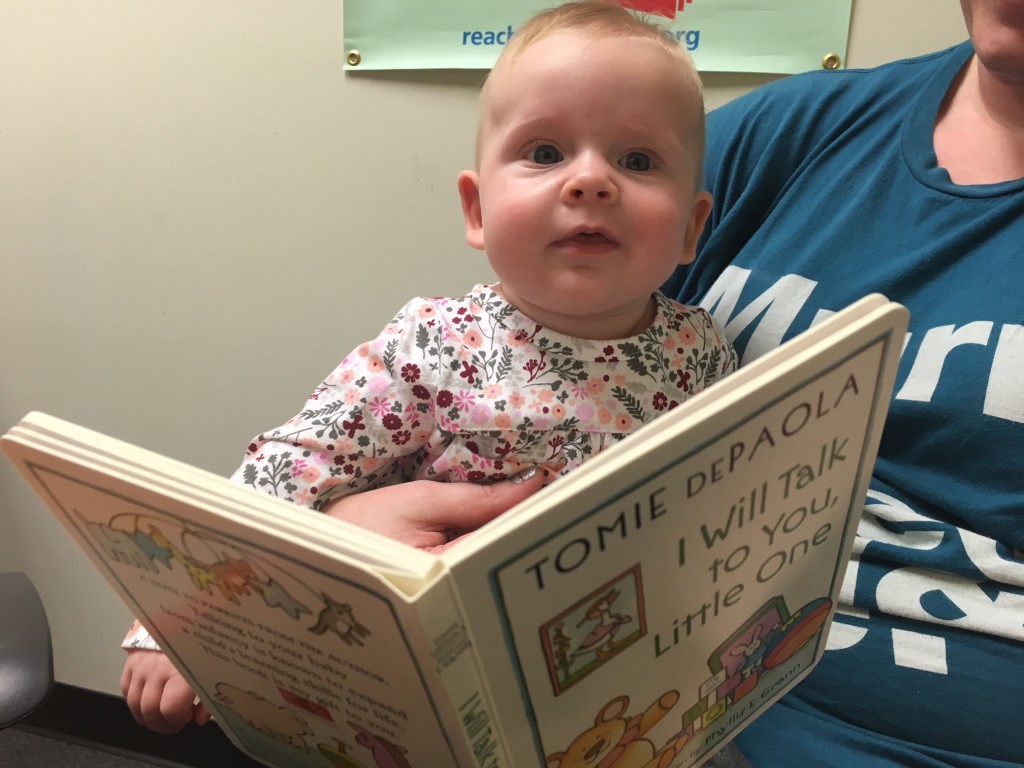 Children at our 50 partner clinics in the Kansas City area are receiving a beautiful new book, courtesy of author Phyllis Grann. I Will Talk to You, Little One was written by Grann and illustrated by award-winning children's book author and illustrator Tomie dePaola, and will be handed out to families at well child visits for two-to-four-month-olds.
Grann donated 220,000 copies of the colorful book to National Reach Out and Read, which distributed them among many ROR programs around the country. Reach Out and Read Kansas City was thrilled to receive 4,700 copies.
Our Medical Director, Sallie Page-Goertz, is a big fan: "The message is simple but very important – talking to one's baby is important, and the messages show how easy it is to incorporate talking into normal day-to-day activities with baby."
Our Book Coordinator, Janice Dobbs, calls the book "perfect," noting that our book budget is tight, and this is a wonderful gift. "This book does a great job of relaying the Reach Out and Read message while also being an engaging book that I know parents will enjoy sharing with their little ones," says Janice.
Thank you Phyllis Grann!