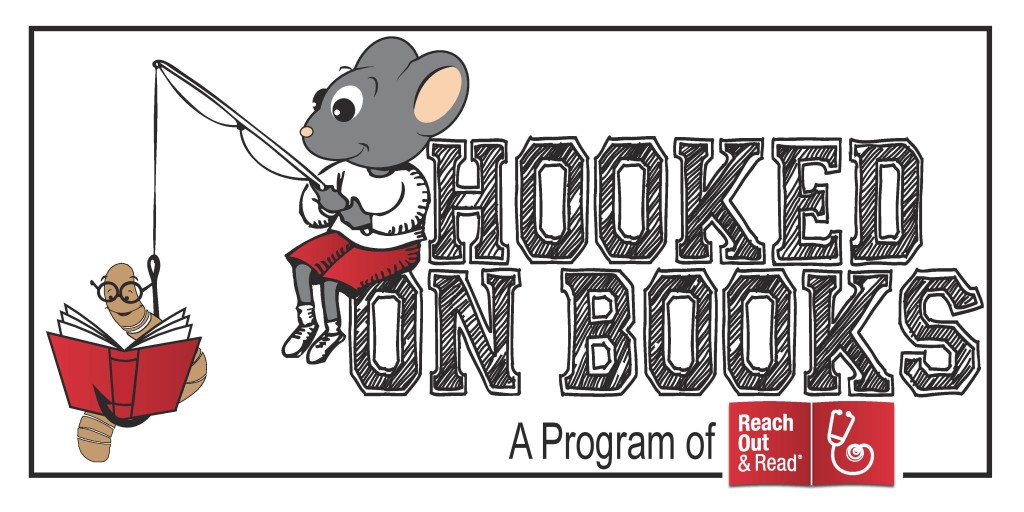 We're Signing Schools Up Now!
Get registered now for Hooked on Books, Reach Out and Read Kansas City's biggest annual book drive! Every year, schools throughout the region collect thousands of gently-used books for us (roughly 20,000 last year!), and we use them to stock pediatric clinic waiting rooms.
Patients and siblings can take these books home to read with their families. By some estimates, nearly two-thirds of low-income families in the U.S. do not have books for children at home.  Click here to learn more. We are trying to change that.
Hooked on Books is critical, as we generally collect about half of the waiting room books we distribute during this major drive, which takes place between January and March.
To make the drive more fun, schools compete, and the school that collects the most new and gently used books per student wins a pizza party for one classroom, a $500 gift certificate to use at their next Scholastic book fair, and of course, bragging rights!
If you think your school would be interested, please share this information with your principal or a librarian. Click here for more information.
Click here to sign up your school.
We also share some of the books collected with other worthy organizations. Please click here for more information on how to apply to receive books.
Thanks to the schools that have signed up already! We are looking forward to a successful drive!