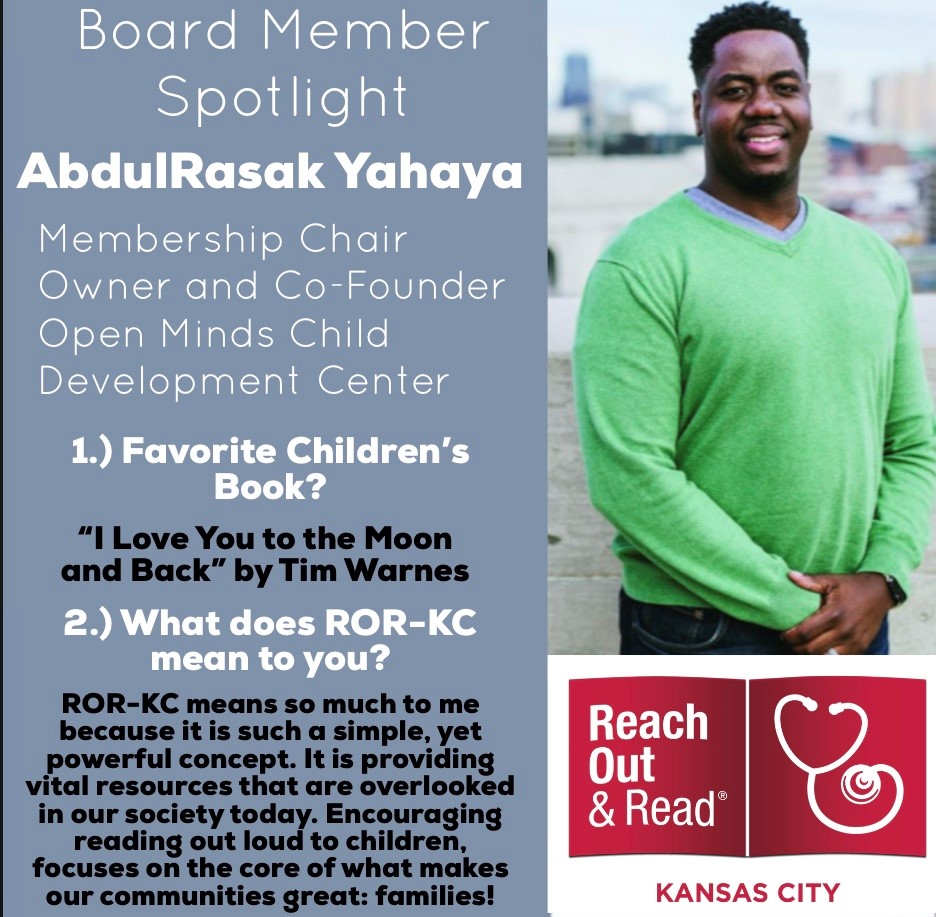 Reach Out and Read Kansas City is excited to share the many faces behind our organization who give their time and resources to investing in the lives of youth in our community.
It's time to highlight our Board Member and Membership Chair AbdulRasak Yahaya! She has been with ROR-KC since July 2019.
When AbdulRasak Yahaya was young, his father read to him from his UMKC civil engineering books. "Lucky for me, my mom read me more age-appropriate bedtime stories," says Abdul, "but this balance of reading is what allowed me to eliminate the achievement/opportunity gap in my own life and become a successful entrepreneur."
Through the two Open Minds Child Development Center locations that he and his wife Alicia, started, and by joining the Reach Out and Read Kansas City Board. "My passion and business align directly with ROR-KC's mission." He says he had a true "ah-ha" moment when his three daughters (aged nine, six and three) received books at their well-child visits (likely from ROR-KC). "My daughters looked forward to their pediatric visits because of the memories we created with the books received." He says he was thrilled to be asked to join the board. "I was celebrating on the inside and excited to use my skills as a transformational leader to invigorate the KC Metro to "Reach Out and Read!"

Take a moment to get to know Abdul above!
Stay tuned for our next Board Member Spotlight next month!