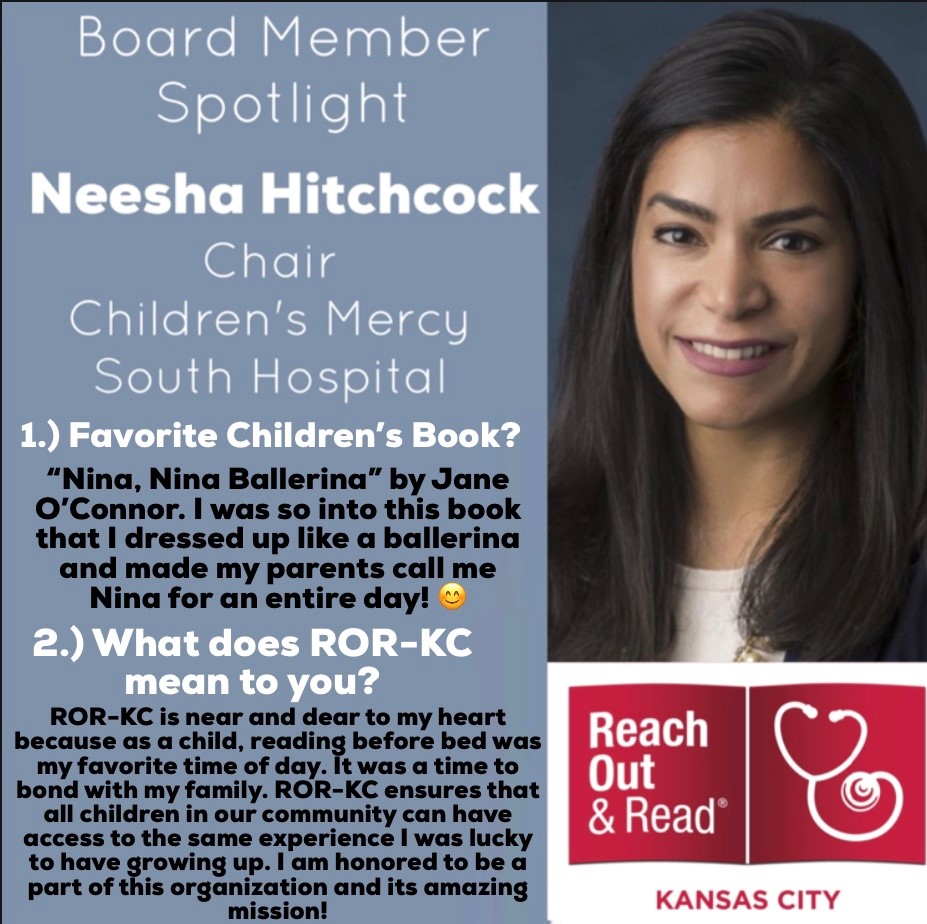 Reach Out and Read Kansas City is excited to share the many faces behind our organization who give their time and resources to investing in the lives of youth in our community.
It's time to highlight our first Board Member and Chair, Neesha Hitchcock! She has been with ROR-KC since 2017 and is an active member who brings so much joy and energy to every single event. Take a moment to get to know Neesha above!
Stay tuned for our next Board Member Spotlight next month!