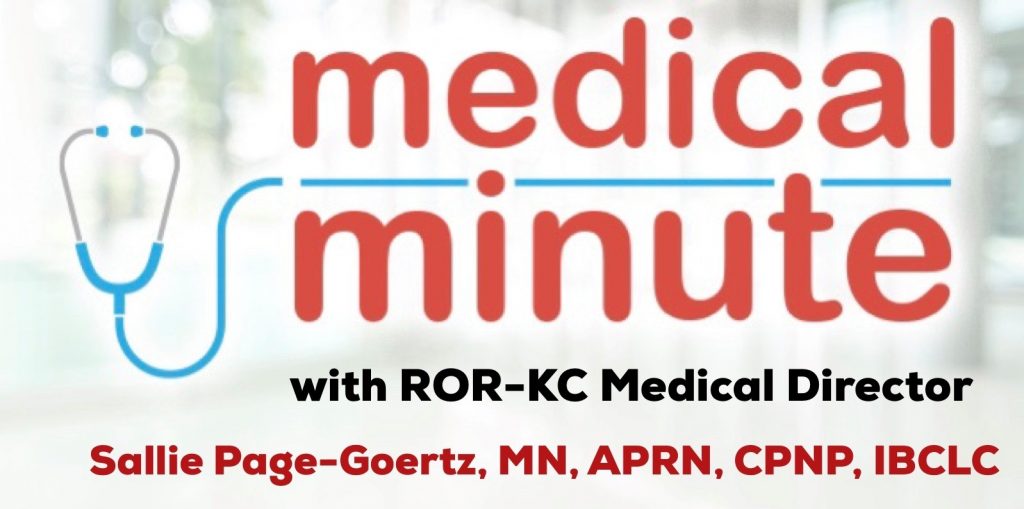 Below is a bright bookmark in her year from an interaction with one of her patients:
There are many different transitions happening currently, for schools, for our nation's government and the world. Sometimes it's hard to remember that there are joyous things also happening amidst what has been a very chaotic year. So, with that in mind, I'd like to share with you a moment of joy during a recent well-child visit.
Last week I met Keelyn, an 8-month-old baby who came with his father for his check-up. I handed Keelyn his ROR-KC board book. He immediately grabbed it and his father, without a prompt, started talking to him about the pictures. They were smiling and laughing, demonstrating the important serve and return communication necessary for normal language development. It was easy to tell that these two have been sharing the love of books together for a long time. Keelyn showed me that his motor, social and communication development was right on track as I observed his interaction with the book and with his father. The book also kept Keelyn's hands occupied, making it easier for me to complete his physical examination.
These are the memories that are so special – both for the family, and for me as a healthcare provider. For these unforgettable moments in my day, I thank our faithful donors. You allow me to provide joy, education and love for the families in my care, as well as priceless moments for me. This keeps me coming to work every day with hope for a healthy future for the children and families I care for. Thank you for all that you do to support ROR-KC!
And remember, keep safe, wear those masks, wash your hands, don't touch your face, and review CDC guidelines for safe holiday gatherings by clicking here.
-Sallie Page-Goertz, MN, APRN, CPNP, IBCLC