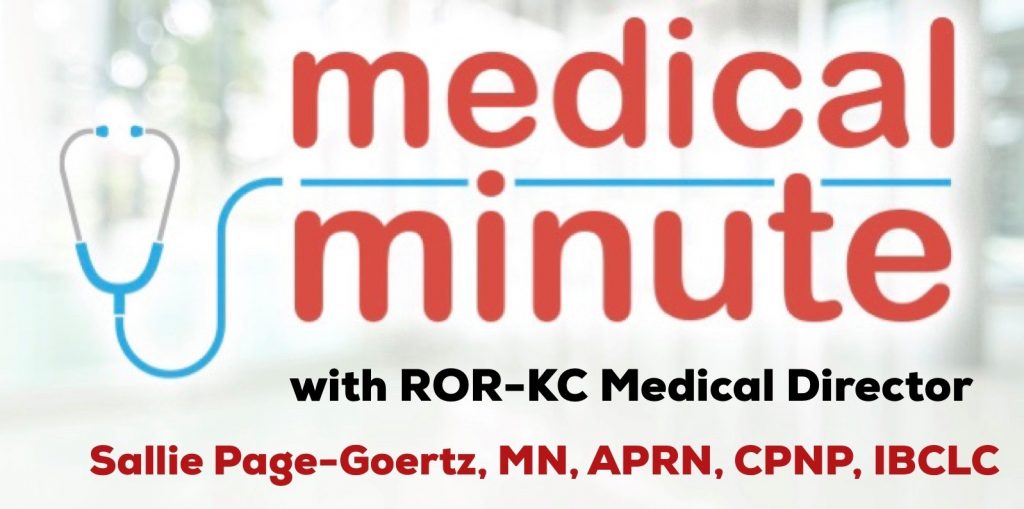 Looking back to December 2020, it's hard to imagine that a year later our lives would continue to be upended by COVID-19 and its variants. This December includes in-person school, a few in-person gatherings/meetings, and hundreds of injection visits to get the COVID-19 vaccine into the arms of children. Cities/counties and the states of Kansas and Missouri continue to be in turmoil regarding mask and vaccine mandates–causing our colleagues to wish that more legislators were grounded in science. Masks are still important, and the vaccines are a game changer – reducing (not eliminating) risk of illness, and hugely decreasing risk for serious illness, hospitalization and death. My 5 and 10-year-old grandchildren were close to first in line for their vaccine – and the whole family breathed a sigh of relief.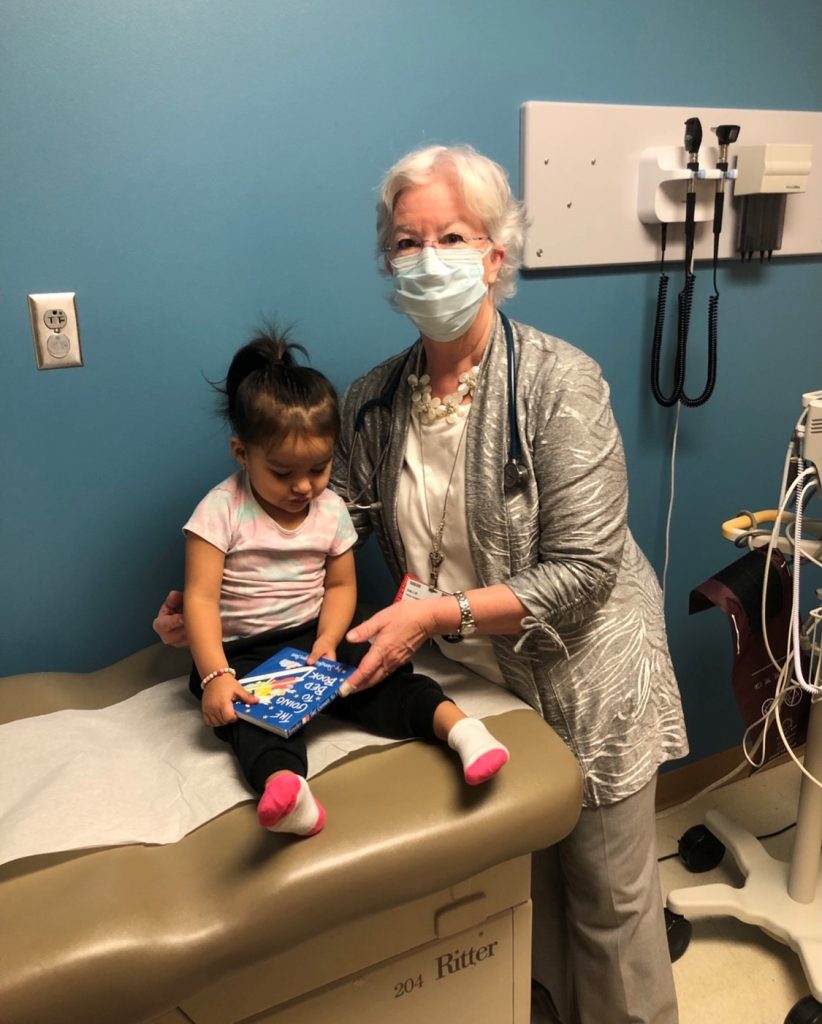 I'd like to share with you a moment of joy during a recent well-child visit. Last week, I met Ariany, a 24-month-old who came with her mom for her check-up.
Recently, I gave "The Going to Bed Book" by Sandra Boynton to 24-month-old Ariany. She held it, smiled at the pictures, and her mom reported that she is reading and talking much more to Ariany. We talked about the importance of book sharing, talking and singing to encourage her language development. With the books – my assessment for each child took about a minute, didn't involve asking lots of questions, and also provided me an opportunity to coach parents on book sharing with their little one. All of this happens hundreds of times a day in pediatric offices across the metro, with thanks to our donors.
With schools back open, pediatric offices resumed sports physicals, kindergarten physicals, normal well child visits, and LOTS of catch-up visits as families became more comfortable with being out in public with their children. So many wonderful new books are going home with children birth to age 5, along with that prescription to read, and of course, sick children, tag-along children, and older children will go home with a donated book as well! A shout-out to four local children who did a Halloween fundraiser- raising $250 to Reach Out and Read Kansas City that they then used to buy great new books to load into our shelves.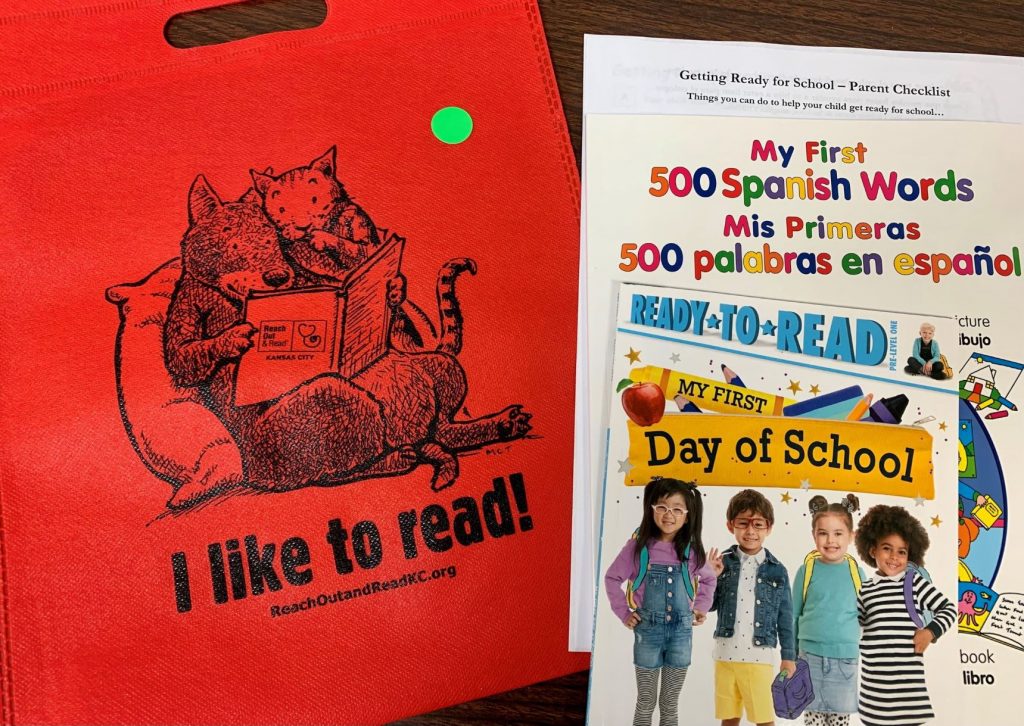 Yesterday, I gave the kindergarten bag to Raul. We looked at the 500 Word book – he definitely could name his favorite color and show me the correct primary colors…counting, however, was interesting  "One, two, four, six, three"!  So this great book let me know that Raul's family had some work to do to get him ready for kindergarten. We talked about reading to him, counting with him to support his efforts to learn. 
In looking forward to 2022, Reach Out and Read Kansas City staff and volunteers are ready for a celebration! It will be the 25th anniversary of Reach Out and Read Kansas City and it's hard to believe that I and hundreds of pediatric health care providers in the area have had the joy of providing wonderful books, and the important prescription to read to literally millions of children over this time. With the ongoing support of our donors, will we be able to continue this important work of supporting children and families for the next 25 years.
Happy New Year and thank you for your support.
-Sallie Page-Goertz, MN, APRN, CPNP, IBCLC