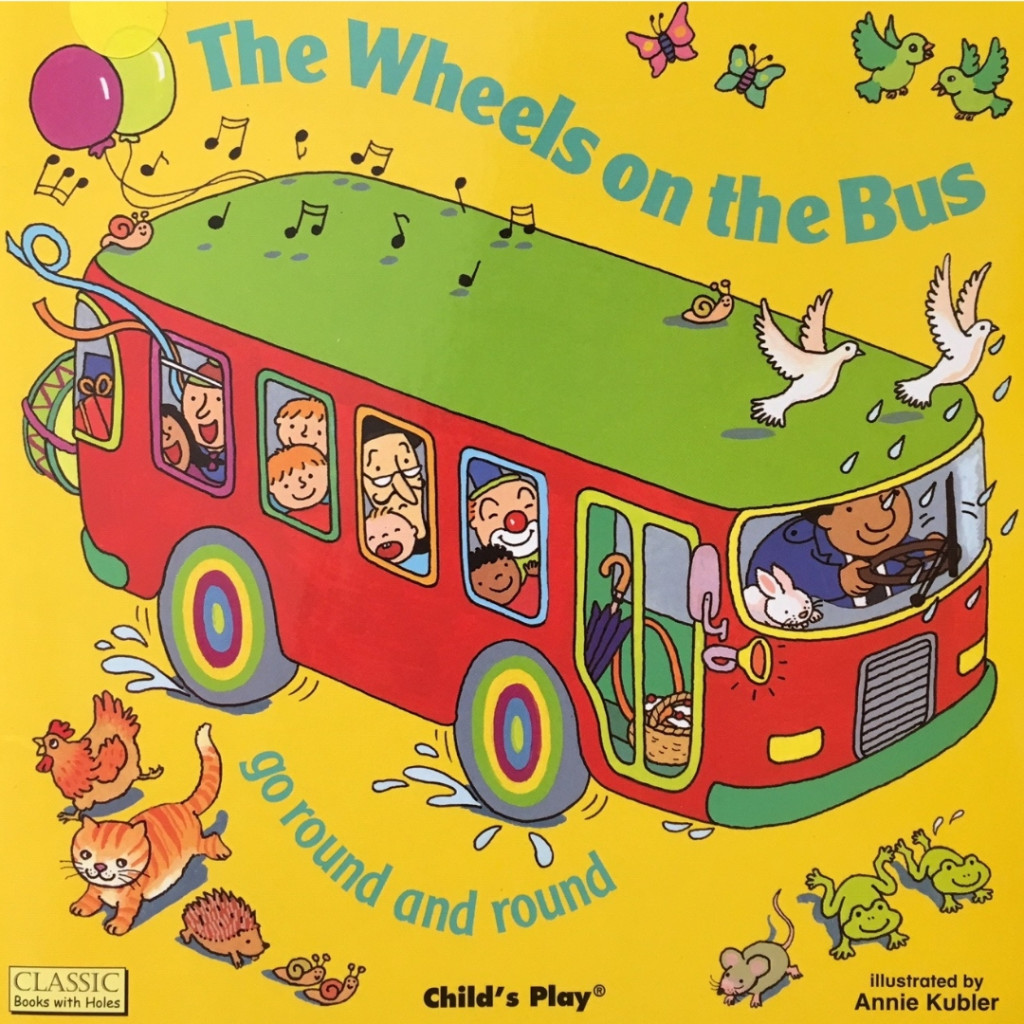 The Wheels on the Bus
Illustrated by Annie Kubler
Published by Child's Play International, Ltd.
Age Range: Board book version: 6-24 months, paperback version: 2-5 years
This is one book in a 20-book series called "Classic Books with Holes," published by Child's Play. There are board book versions which are perfect for the younger set (6-24 months) and paperback versions for those a bit older (2-5 years). These tried and true rhymes are as much fun to read as they are to listen to. What makes these versions special is that each page contains innovative die-cutting; children will have fun looking through the "holes" and predicting "what comes next." We have provided books from this series for well child visits as part of the ROR-KC program as well. Of course, parent and child alike may end up singing through the pages, and this version of a classic has an added twist: each person getting on the bus is going to the same place. Can you guess where it is?
Bonus: Here's a cute video of a mother and daughter singing/reading the board book version of this fun book.
– Janice Dobbs
Janice Dobbs has been the Book Coordinator for Reach Out and Read Kansas City for over 17 years. She's responsible for purchasing, organizing, and managing the delivery of over 80,000 books annually to our partner clinics.