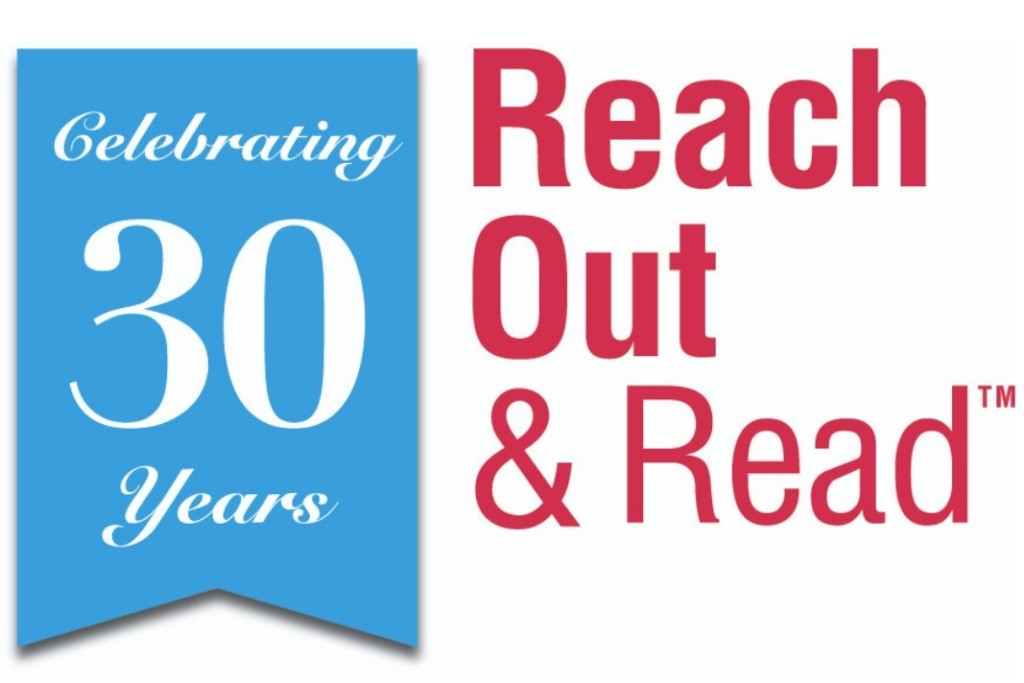 30 years ago, you could find the Reach Out and Read program at one clinic in the Boston area. There were two pediatricians serving 500 children.
Today, the early childhood literacy program has grown to 32,700 providers at 6,000 healthcare facilities  nationwide! Each year, affiliates around the country, like Reach Out and Read KC, distribute more than seven million new books to 4.7 million children.
Reach Out and Read was founded by two forward-thinking doctors, Barry Zuckerman (pictured, left) and Robert Needlman, and a group of early childhood educators at Boston City Hospital, now called Boston Medical Center. The group was inspired by moms reading to children in the waiting room.
Today, there are affiliates in all 50 states and in Washington, D.C. The program serves one in four children living in poverty in the United States. Among the most noteworthy  milestones was this policy statement by the American Academy of Pediatrics in 2014, promoting literacy as an "essential component of pediatric primary care," and referencing Reach Out and Read as an effective intervention.
Locally, Reach Out and Read Kansas City celebrates 22 years as an affiliate of the national Reach Out and Read program this year. We were founded in 1997 by doctors Jean Harty and Michele Kilo and as a collaboration between Children's Mercy Hospital and KU Pediatrics in The University of Kansas Health System.
Want more information about National Reach Out and Read? Click here to view a timeline of the organization's history.