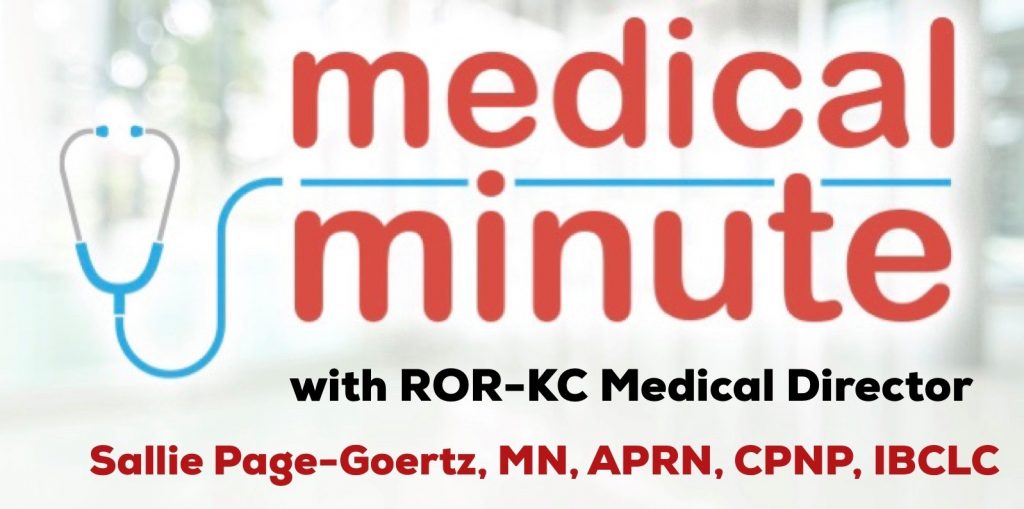 School will be out for most kids soon! For pediatric offices, this means the beginning of school and sports physical season: preschool and kindergarten physicals for our littles and sports participation physicals for rising high schoolers. We give out LOTS of books and literacy advice during summer months especially to our 3, 4 and 5 year olds. It's an exhausting, exciting time for many of the providers who participate with Reach Out and Read Kansas City! For our providers, there is nothing better than seeing a 4-year-old-patient hugging their new Kindergarten Bag—full of books and advice for parents regarding kindergarten readiness. And remember, data shows that children who have participated in Reach Out and Read are better prepared than their peers for kindergarten.
Summer is the time when we see more accidents, sunburns, poison ivy rashes and "malignant" mosquito bites! So, keep yourselves and your kids safe: sunscreen, bug repellant with DEET or permethrin (Skin-so-soft does NOT work!), appropriate life jackets during swimming/water sport participation, and of course helmets for trike/bike/skateboard riders.
AND most importantly, remember that all of our community public libraries have special summer programs for kids of all ages! Book reading challenges, in-library special events and more. For more information, visit:
Kansas City Public Library
Kansas City Kansas Public Library
Mid-Continent Public Library
www.mymcpl.org (Clay, Platte and Jackson Counties)
Johnson County Library
Leavenworth Public Library
www.leavenworthpubliclibrary.org
As I do every month, a heartfelt thanks to our donors who make so many joyful moments happen for children, their families and our pediatric providers throughout the KC Metro area! We couldn't do this work without each one of you.