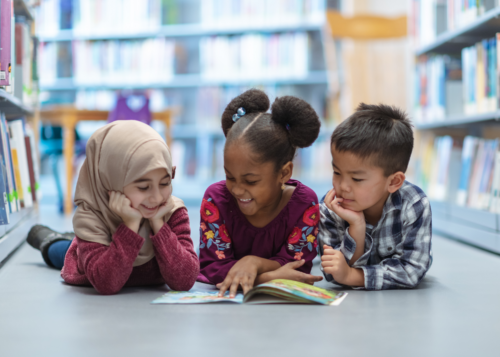 Families that spend time reading aloud together build strong emotional bonds and relieve the stresses of everyday life by seeking refuge in a children's book. Building these bonds is even more important for families that are displaced. At the Yale University School of Medicine Pediatric Refugee Clinic, located in New Haven, CT and led by Medical Director Dr. Camille Brown, hundreds of children of Afghan refugee families are being welcomed and cared for by the dedicated practitioners at the clinic. And because of Reach Out and Read, these families are encouraged to read aloud together during this stressful period in their lives.
More than 800 families that fled Afghanistan last fall have made Kansas City their new home. Reach Out and Read Kansas City has had the privilege to serve several families in some of our clinics in the Kansas City metro area. We have even been able to provide books in their native language to help with the difficult transition.
"These families endure decades of war in their homeland and are relocating to a new country with the added challenges of the COVID pandemic. We know that these layers of adversity can negatively impact the well-being of children and their families," said Dr. Brown on the unique opportunity to connect with refugee families. "As a long-time Reach Out and Read clinic, we know that this evidence-based program is the best way for us to empower these families as their child's first and best teachers to optimize child development and early relational health."
"Most Afghan families would only visit the doctor when ill, so the new US system of preventive medical care is met with appreciation and openness," remarked Dr. Julia Rosenberg.  "To us, this indicated a willingness for family involvement, and the enthusiasm for preventative care makes Reach Out and Read a great fit. In addition, giving a family a book in their native language positively supports their language development, including their ability to learn English in school." 
Integrating diverse books within a clinic setting aids in creating an environment that is welcoming and respectful of people from all backgrounds. Diverse and culturally responsive books have stories, images, and characters that accurately reflect and affirm a range of identities. These books provide children with mirrors of their own lives and experiences, as well as windows into the lives and experiences of other people. For the Afghan families arriving in a new country, books in their native languages of Pashto or Dari will help them feel welcome in the clinic and the community. The clinic is actively adding these and other representative books to give to the families.