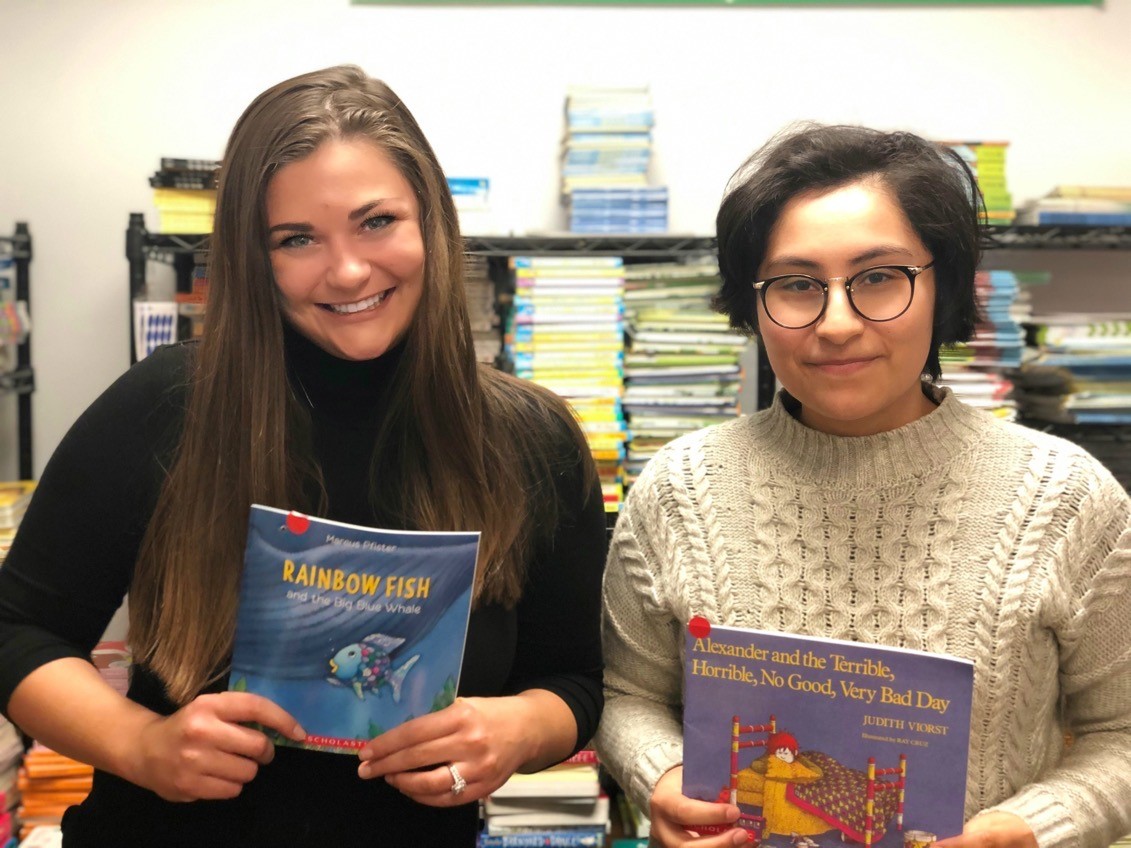 Reach Out and Read Kansas City has two new staff members to welcome! Ellen Quinn has joined ROR-KC as our full-time Event and Communications Coordinator. A lifelong resident of Kansas City, Ellen earned her Bachelors of Science degree in Journalism & Mass Communications from The University of Kansas and has worked as a news anchor and reporter, event planner and marketing/communications coordinator. Ellen is excited to join the team and has a lot to share with her new coworkers. She loves reading, her cat Simba (animals in general), and traveling with her husband and family. Ellen also volunteers at The University of Kansas Cancer Center, KC Pet Project, and Gilda's Club of Kansas City. When she was a little girl, the local library or book store was her favorite place to be. Some things never change!
Alex Hernandez is an intern with ROR-KC and a University of Missouri Kansas City senior studying Health Sciences. Although she is undecided on what exact path she wants to pursue in life, she is interested in applying her knowledge and skills while at ROR-KC. She hopes to gain more insight into her interests and learn more about how program management works. During her free time, she enjoys reading, playing ukulele or guitar, watching YouTube videos, and volunteering at KC Pet Project. After her internship, Alex plans on staying in Kansas City working closely with a nonprofit.
Welcome Ellen and Alex!