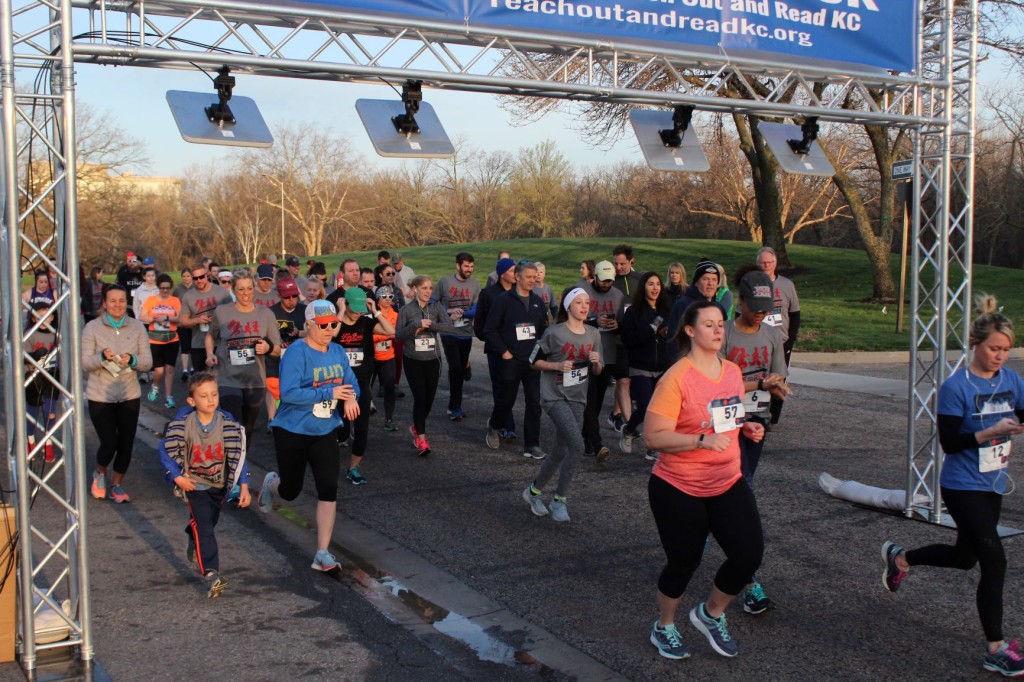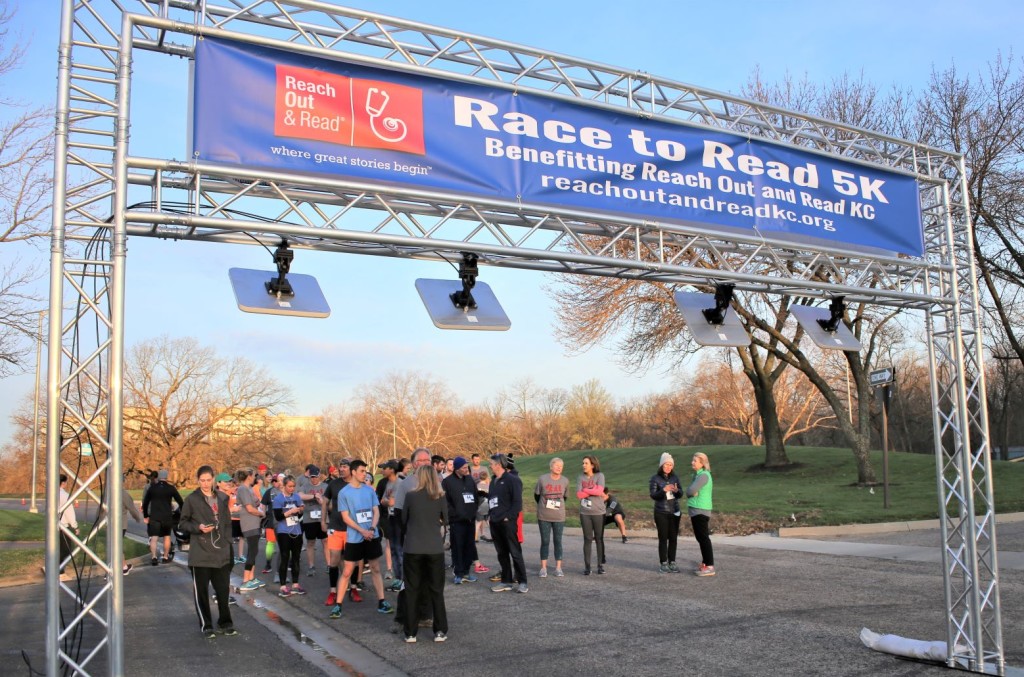 They say the third time's the charm…and our third annual Race to Read 5K certainly was a winner! 109 people signed up for the race, which was held on Saturday, April 6th at Corporate Woods. Thanks to our runners, sponsors and volunteers, we were able to raise over $6,000 to support our early childhood literacy program.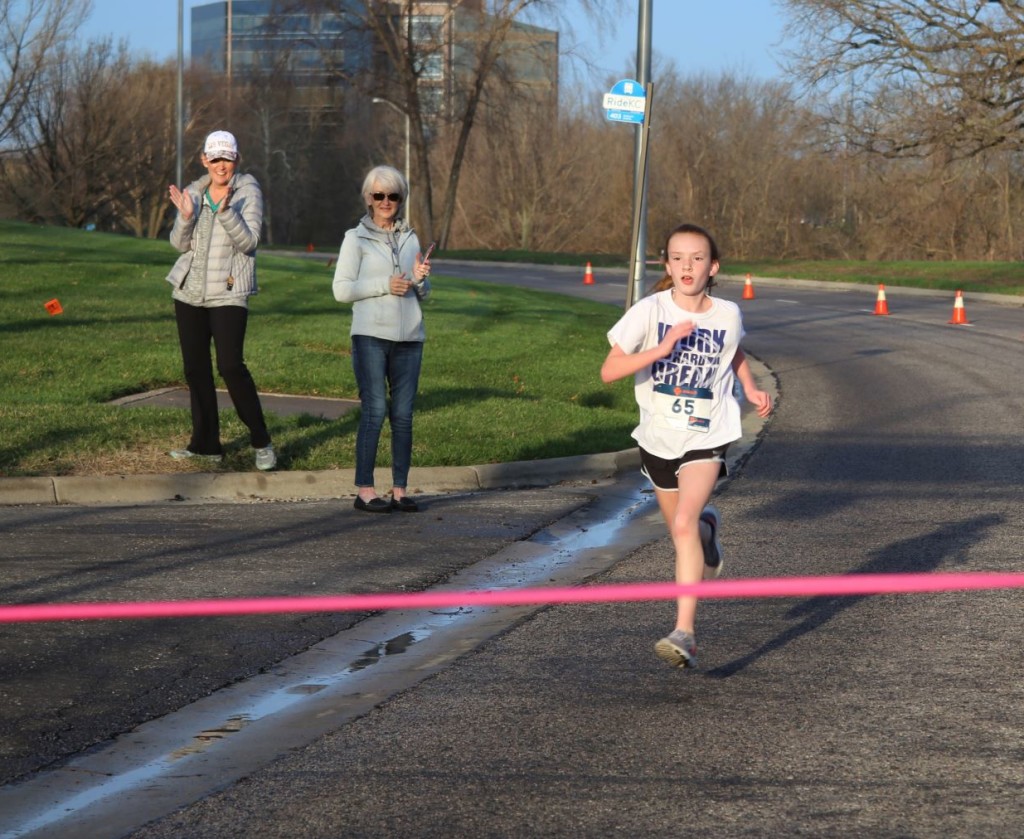 Congratulations to our winners! Our top male finisher was Kevin Knowlton, who zoomed through the 5K course with a time of 16:15.534, and our top female finisher (and third overall) was Sydney Willard (pictured here, just before she crosses the pink finish line), who sped through in 22:51.001. You'll find the full race results here.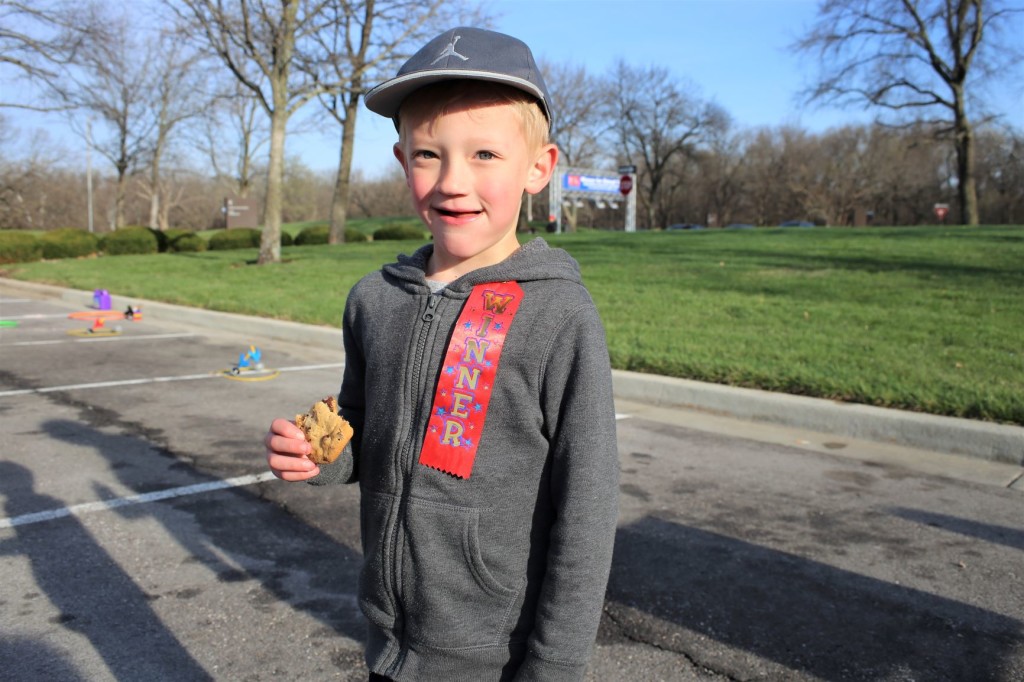 We also had a great kids fun run, complete with bubbles. Check out this cute winner!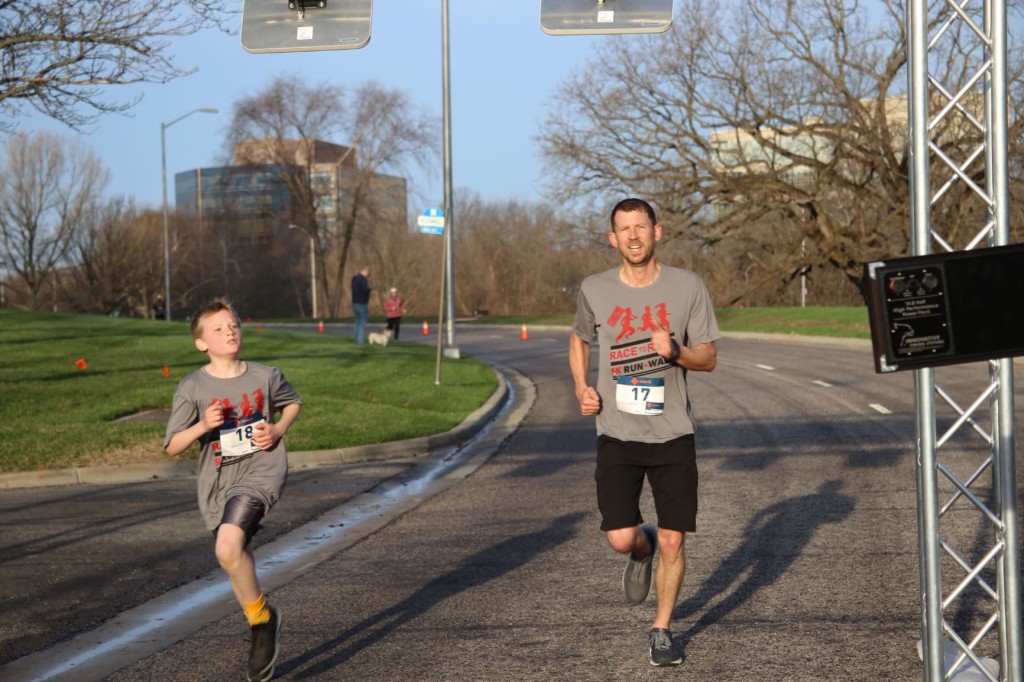 There were a lot of parent/child pairs that ran the 5K together. It was fantastic to see!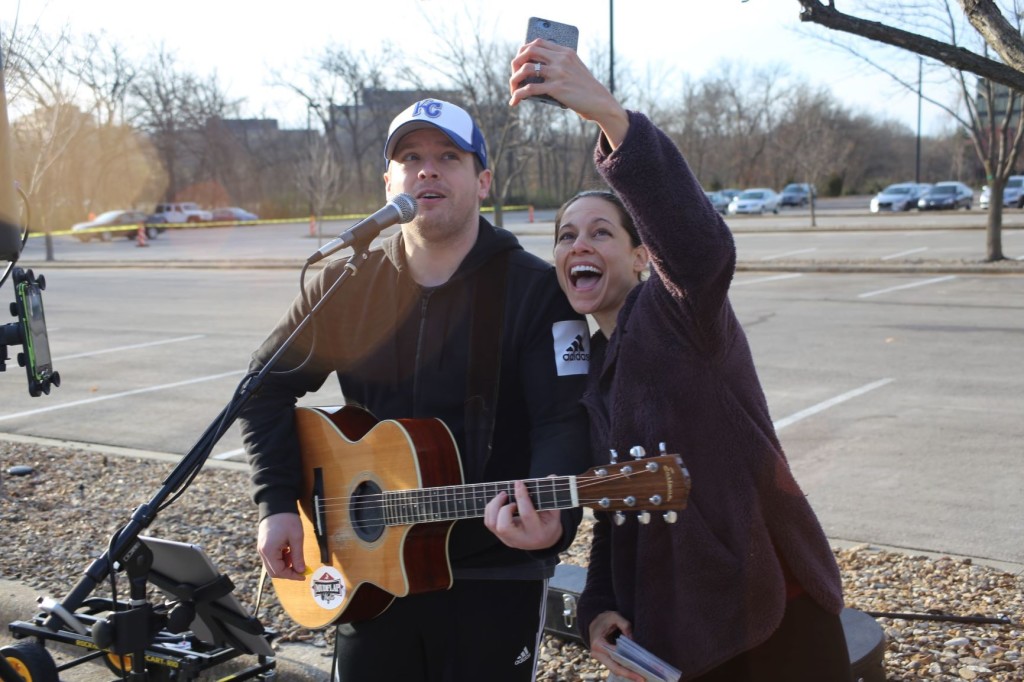 A.J. Gaither of Mudflap Mafia (pictured here with ROR-KC  Advisory Board Member Liz Vasquez) provided a fantastic musical backdrop. If you'd like to catch the full band in action, check out their schedule.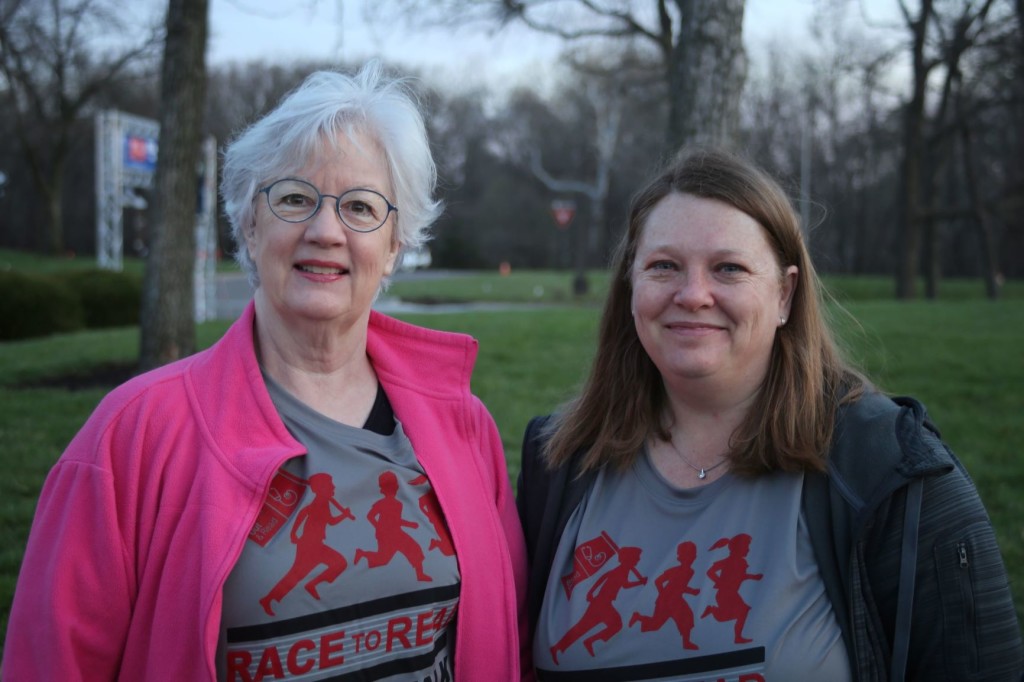 "It was a real team effort," says ROR-KC Executive Director Jenny Horsley, (pictured at right with ROR-KC Medical Director, Sallie Page-Goertz). "Wild Cowboy Timing Company, Committee Chair Truss Tyson and our volunteers made sure things went smoothly, and our sponsors ensured that we could put on a great race while still raising funds for literacy."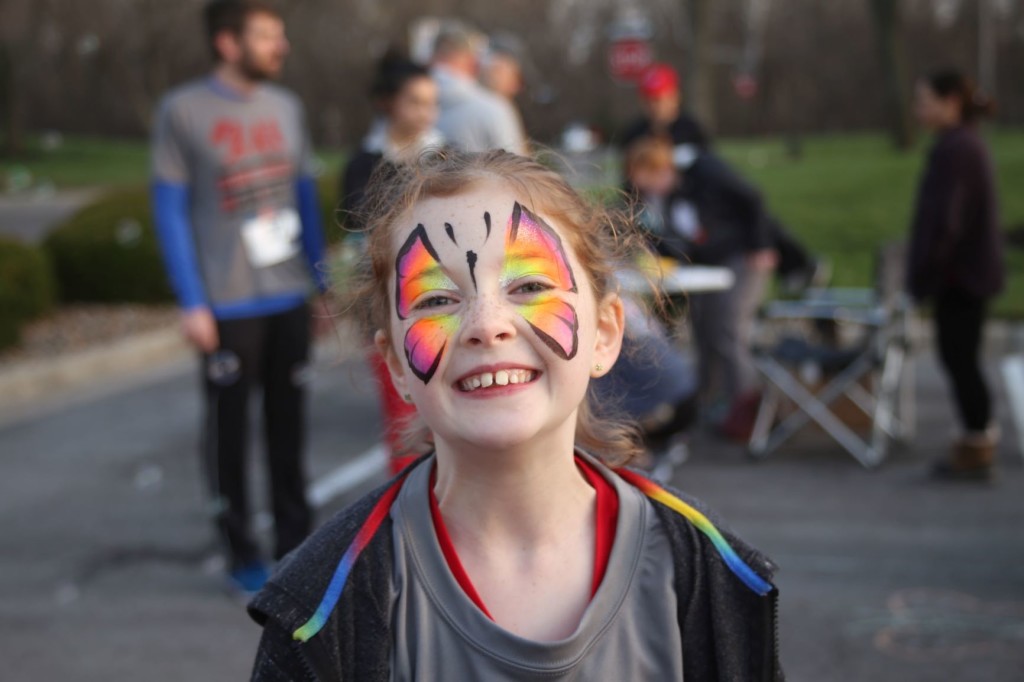 Major sponsors included Blue Cross, Blue Shield of Kansas City, KeyBank and Lucas Commercial Flooring. Here is the full list of sponsors.
Thanks to everyone who took part in the 5K, as well as the many volunteers who helped us to organize and run the event, particularly Allie Younggren, who coordinated the volunteers on race day.
We got lots of great photos of runners and volunteers in action. Check out race photos here.