Books make great gifts and encourage families to read aloud together all year. We thought you might like a few ideas as you finish up your holiday shopping.
We're focusing on local authors and illustrators, because Kansas City is rich with local talent. This is just a small sampling, and we hope to feature more local authors and illustrators in the future!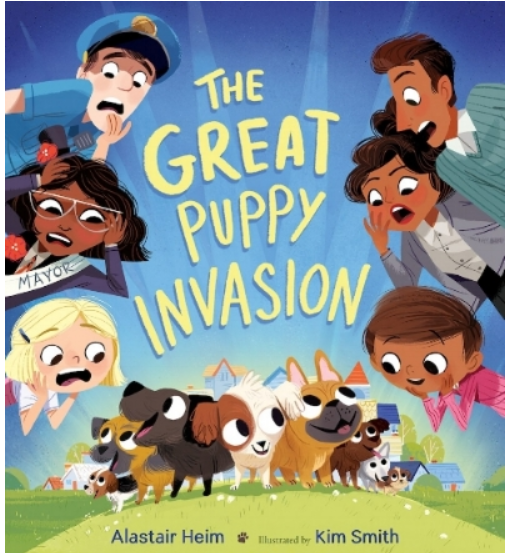 The Great Puppy Invasion 
Written by Alistair Heim, Illustrated by Kim Smith
Best for: ages 4-7
HMH/Clarion Books
This is a darling picture book that elicits lots of laughs and warm fuzzies. From Heim's website: "…a horde of puppies shows up in Strictville, a no-nonsense, no-fun town that has never seen puppies before." The result is hilarious and heartwarming. Heim was the featured speaker at ROR-KC's "For the Love of Books" Breakfast last year. Learn more about him in this blog post.
Crown: An Ode to the Fresh Cut
Written by Derrick Barnes, Illustrated by Gordon C. James
Best for: ages 3-8
Denene Millner Books/Agate
This gorgeous picture book is a Caldecott Honor Book, a Newberry Honor Book, a Coretta Scott King Author Book – and the list goes on. It describes a young African-American boy's visit to the barbershop, and the feeling he gets from the experience. From Barnes, via his website: "It's a poem about self affirmation and how the world may not see your brilliance, or your beauty, but you do, and everyone around you that loves you can definitely see it, recognize it."  Check out this article and radio interview with Derrick Barnes from KCUR.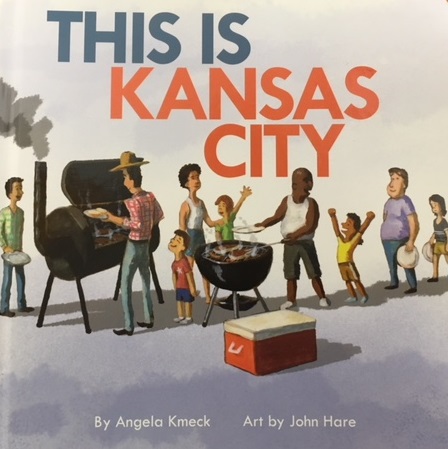 This is Kansas City
Written by Angela Kmeck, Illustrated by John Hare
Best for: ages 1-4
Possum Trot Productions
This board book has beautiful hand-painted illustrations and can't help but make you feel proud to live in the Kansas City area. It's a great way to introduce little ones to all that KC has to offer. Some children at ROR-KC partner medical clinics will be receiving this book, too, thanks to a generous donation from Angela Kmeck and John Hare!
Ice Cream Soup
Written by Ann Ingalls, Illustrated by Richard Watson
Best for: ages 5-6
Penguin Young Readers, Level 1
This sweet rhyming book is perfect for beginning readers who will laugh at the delicious mistake that ice cream soup turns out to be.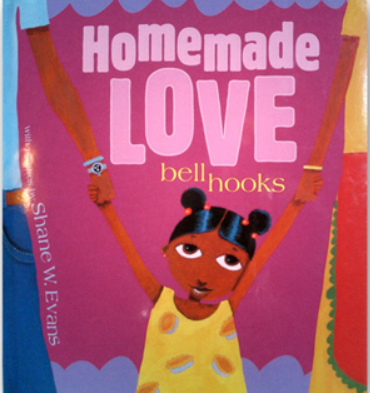 Written by Bell Hooks, Illustrated by Shane Evans
Best for: ages 2-5
Hyperion Books
This bright board book (available previously as a picture book) is full of primary colors and carries with it a loving message. From ShaneEvans.com: "This is a tribute to the joy of unconditional, parental love." Check out this episode of KCPT's "The Local Show" for an interview with Shane Evans.