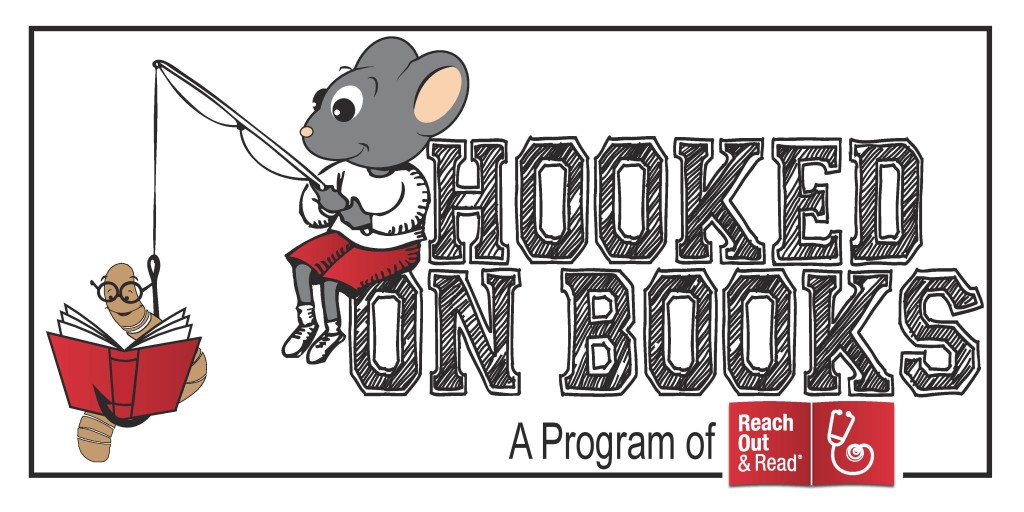 Hooked on Books is a lot like a puzzle. There are many pieces involved in our biggest and most important annual book drive and we are grateful to the volunteers, elementary schools and staff members who ensure that those pieces fit together perfectly.
ROR-KC's longtime Book Coordinator, Janice Dobbs, is the puzzle master. This year she coordinated with librarians and administrators at 16 different elementary schools and one business (Rainy Day Books).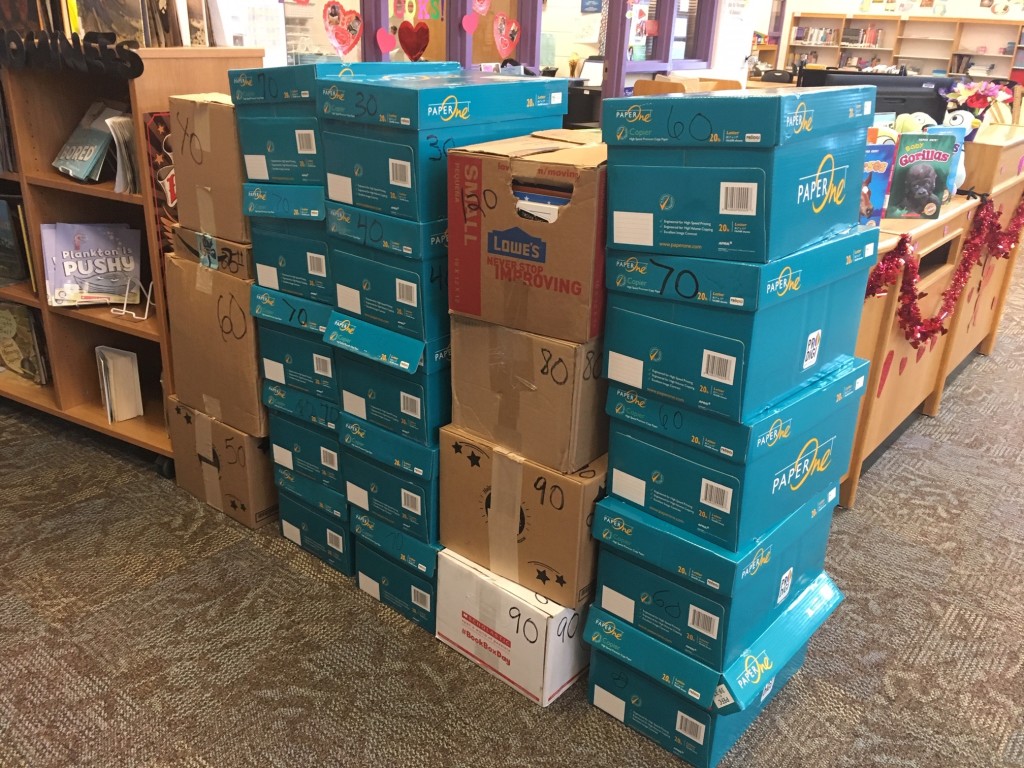 Schools ran their drives between January and March, and Advisory Board members and other volunteers helped out by dropping off big red collection bins and picking up the boxes of books. The schools compete and the winning school (the one which collects the most books per student) wins a Scholastic gift certificate and a celebration for one classroom.
We have a winner!
Congratulations to Lone Jack Elementary, for winning this year's competition! Lone Jack collected nearly six books per student. Way to go, Lone Jack! A special thank you to Denna Coulson, Library Media Specialist at Lone Jack, who put an incredible amount of effort into a successful drive.
Together, all 16 schools collected 13,000 books.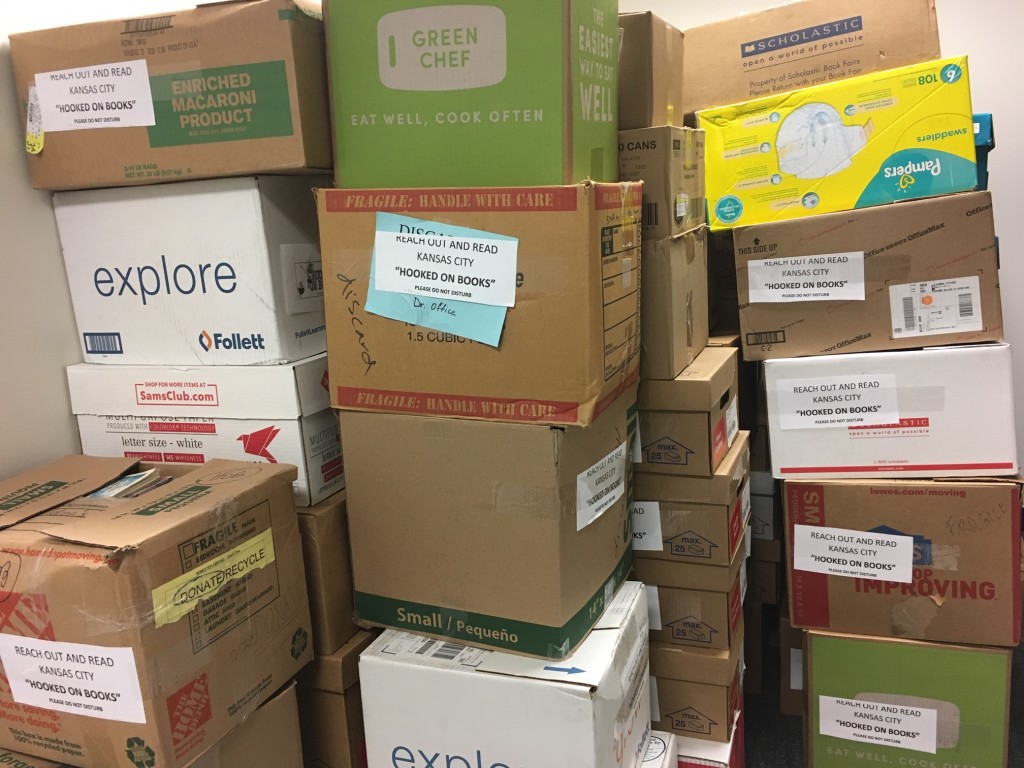 What do we do with all of them? Many  will go into ROR-KC pediatric clinic waiting rooms for patients and siblings to take home.  Many books appropriate for older readers were shared with ten other literacy organizations.
The Sorting Party
That's a lot of books to sort through, and a huge group of volunteers is essential!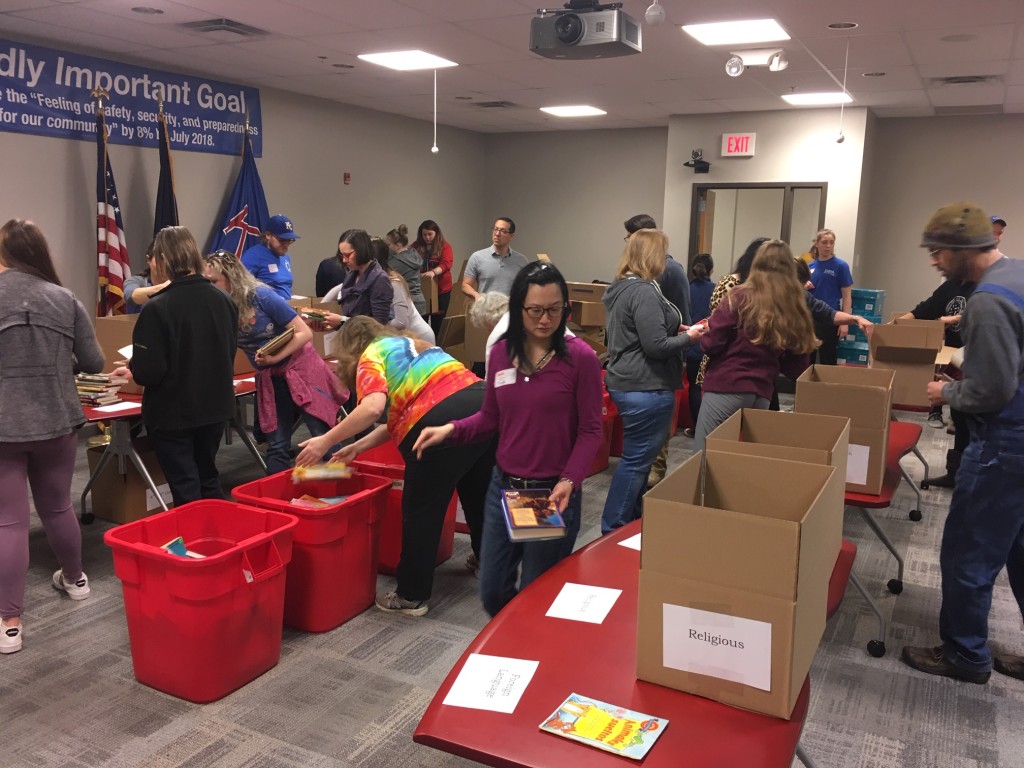 On Saturday, March 23rd, nearly 50 volunteers came to the ROR-KC offices to help us sticker and sort about 7,000 books.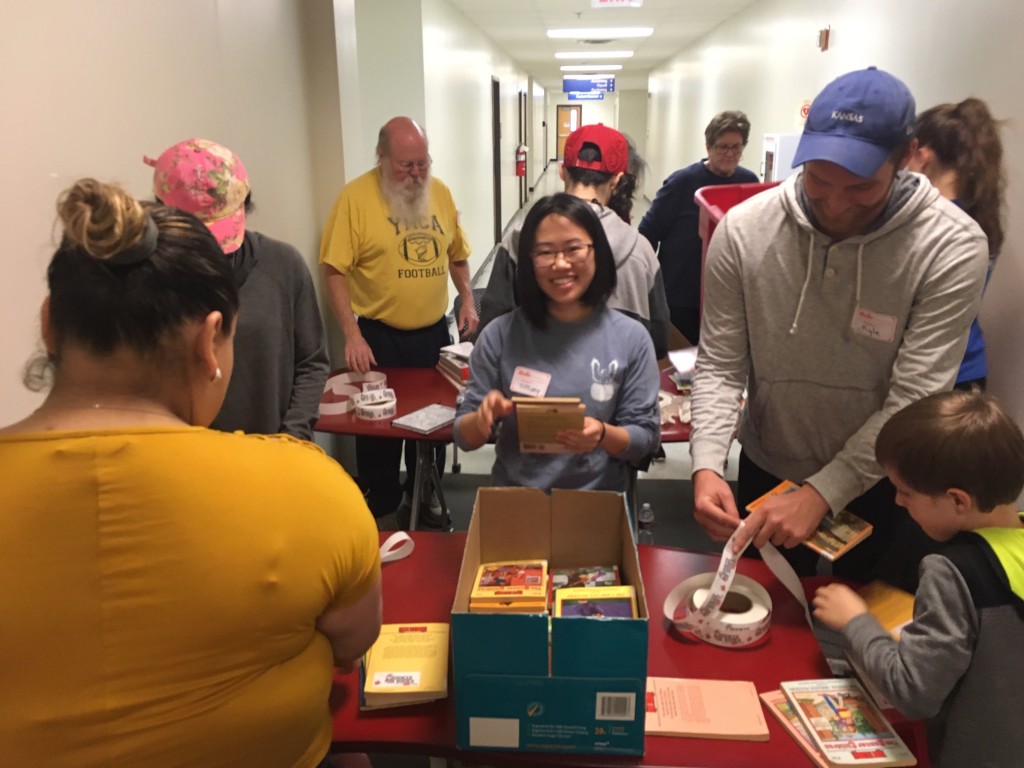 It was a really fun, productive morning, and we could never have done it without the great volunteers!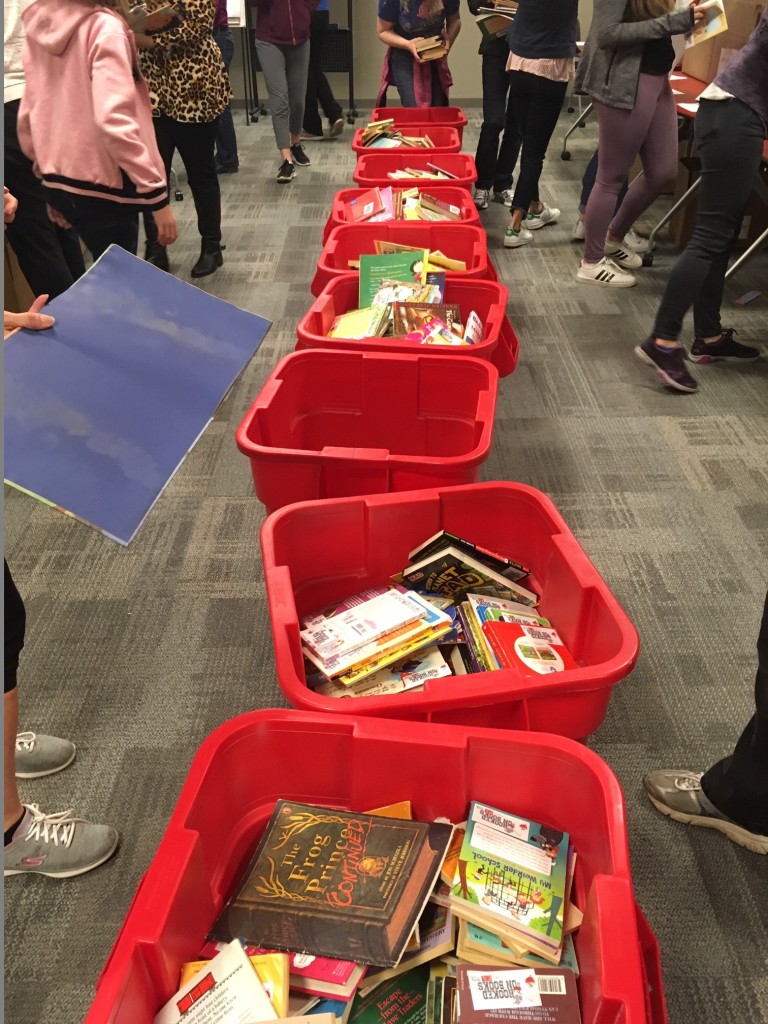 Six volunteers from Cerner delivered the heavy boxes of books to several locations on Monday, March 25th.
Thank you to everyone involved!
The Hooked on Books drive provided ROR-KC with enough books to stock our pediatric clinic partner waiting rooms for three or four months, which is wonderful!
We are always in need of gently-used children's books (especially board books for the little ones). If you're interested in holding a book drive – including a virtual drive – here's how you can help.