Reach Out and Read is launching a new club of supporters who donate $100 or more annually to support ROR-KC and early childhood literacy in our community, and we're offering a special incentive to those of you who join right away.
When you join the club by November 27th (#GivingTuesday), you'll be entered into a raffle for the following items: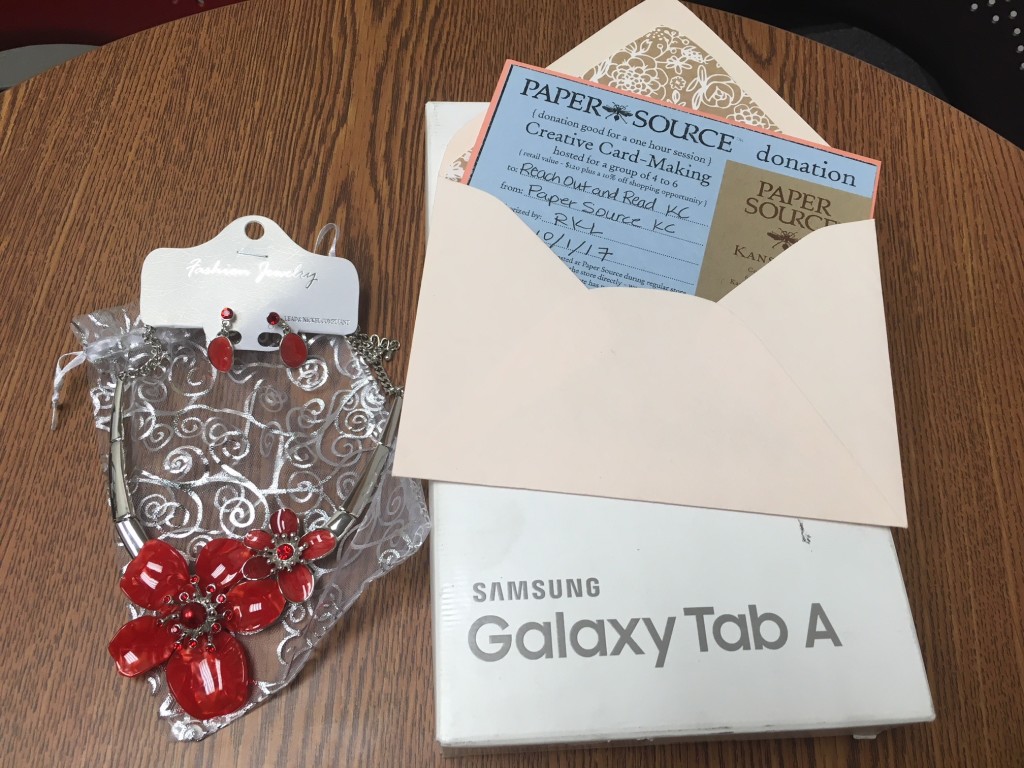 • Samsung Galaxy Tablet
• Card Making Party for 4-6 people at Paper Source
• Necklace and Earrings from Final Touch Jewelry
By joining our Librarian's Club you become part of a unique support system that honors our mission. You will be helping to provide a foundation for success for Kansas City's children through providing quality books at pediatric visits and encouraging families to read aloud together.
If you join the Librarian's Club anytime in November 2018 (it's automatic with any donation of $100 or more), you'll become a Founding Member of the club.  This is a one-time opportunity to belong to this small group of dedicated supporters.  Starting December 1st, you can still join the club, but you'll no longer become a Founding Member.
All Librarian's Club members will receive:
1.Special recognition on our website
2. A membership card
3. Occasional extras, like:
-bonus raffle tickets at events
-invitations to exclusive events
-an entry into our special Librarian's Club-only quarterly prize drawings
4. Most importantly, the knowledge that you're doing more to support early childhood literacy in the Kansas City area.
You choose the level of support that is meaningful to you:
Bookworms – $300
Wordsmiths – $200
Novelists – $100
We have other #GivingTuesday opportunities, too. Check them out here!
Donations may be made at one time or in $10 or more monthly payments
We will be recognizing and thanking our Librarian's Club members on our website. If you'd prefer not to be publicly thanked, please let Marianne Sharp know: msharp5@kumc.edu